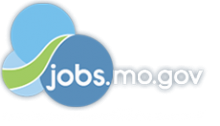 Job Information
Cass Regional Medical Center

Sleep Lab Tech-Registered

in

Harrisonville

,

Missouri
Primary Purpose: To provide comprehensive evaluation and treatment of sleep disorders under the general supervision of the Sleep Lab Coordinator. This may involve polysomnography, diagnostic and therapeutic services or patient care and education. A Polysomnographic Technologist can perform the duties defined for a Polysomnographic Technician and may provide oversight of other staff.
Routine Decision Making: Follow procedural protocols such as PAP titration, Multiple Sleep Latency Test (MSLT), Maintenance of Wakefulness Test (MWT), and oxygen titration; perform appropriate physiologic calibrations and make adjustments, if necessary; implement appropriate interventions (including actions necessary for patient safety and therapeutic intervention such as PAP, oxygen administration, etc.); recognize and provide age specific care in the treatment, assessment, and education of pediatric (6+), adolescent, adult, and geriatric patients.
Required Knowledge: Knowledge of sleep disorders, theory, and treatment options; sleep lab equipment function and purpose; protocols for oxygen, CPAP and BIPAP therapy; differences in techniques and treatment modalities performance on patients of varying ages; and use of non-invasive ventilation, specific sleep pattern recognition, intervention strategy and use, age-specific disturbances, sleep equipment and supplies, insurance guidelines.
Required Skills and Ability: Collect, analyze and integrate patient information in order to identify and meet the patient-specific needs (Physical/mental limitations, current emotional/physiological status regarding the testing procedure, pertinent medical/social history), and to determine final testing parameters/procedures in conjunction with the ordering physician or clinical director and laboratory protocols; explain pre-testing, testing, and post-testing procedures to the patient; possess all skills and abilities of a Polysomnographic Technician.
Unusual Working Conditions: Working with chemicals.
Education and Certification/ Registration Required for the Position: Completion of one year (or more) RT program. One of the following credentials required: RRT, CRT, R.EEGT., EMT-P, RN or LPN. BCLS and ACLS required. RPSGT credential required.
Age Specific Competencies: Provides care for pediatric/child patients between 6 to 12years; adolescent patients between 12 to 18 years of age; adult patients between 18 to 64 years; and geriatric patients 65 years and older.