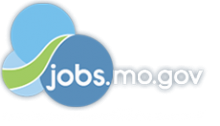 Job Information
Cass Regional Medical Center

Registered/Certified Respiratory Therapist

in

Harrisonville

,

Missouri
Primary Purpose: To provide care for the cardiac and respiratory needs of patients according to physicians' orders and departmental policies.
Formal Policy-Setting Responsibilities: Formally responsible for providing input into policies associated with the job's purpose and essential responsibilities.
Routine Decision Making: Determines patient needs; determine patient's ability to be weaned regarding oxygen titration; determines adverse reactions to tests/therapy.
Required Knowledge: Cardiac and respiratory equipment; drugs; patient assessments; effects of therapy. Knowledge of insurance requirements for home use equipment and patient testing.
Required Skills and Ability: Ability to do arterial blood gas; puncture and analysis therapy; testing and treatments; universal precautions and patient assessments.
Unusual Working Conditions: Risk of blood, body fluid contamination.
Education and Certification/ Registration Required for the Position: Junior college/two-year college training; RRT/CRT certification by the NBRC; BLS required; Missouri License required; ACLS required.
Age Specific Competencies: Provides care for birth to pediatric (birth-2 yrs.), pediatric/child patients between (2 yrs-12 yrs); adolescent patients between 12 to 18 years of age; adult patients between 18 to 64 years; and geriatric patients 65 years and older.