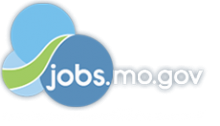 Job Information
Cass Regional Medical Center

Medical Surgical RN

in

Harrisonville

,

Missouri
Primary Purpose: To provide quality Patient care following the standards using the nursing process in order to maintain a safe environment to provide patient and family education and to provide proper documentation for billing.
Formal Policy-Setting Responsibilities: Formally responsible for making recommendations regarding policies associated with the job's purpose and essential responsibilities.
Routine Decision Making: Alterations in patient assessment; determines patient educational requirements; determines when to contact the physician.
Required Knowledge: Nursing process; critical care; medications and treatments; growth and development; disease processes; interpretation of lab results.
Required Skills and Ability: Good communication skills; assessment skills; time management skills; computer skills; clinic skills; problem solving skills; and knowledge of hospital policies and procedures.
Unusual Working Conditions: Risk of blood, body fluid contamination. Risk for injury from aggressive, combative or disoriented patients.
Education and Certification/ Registration Required for the Position: Two to four-year RN degree; current licensure in the state of Missouri; BLS required; PALS and ACLS preferred.
Age Specific Competencies: May provide care for birth to pediatric (birth-2 yrs.), pediatric/child patients between (2 yrs-12 yrs); adolescent patients between 12 to 18 years of age; adult patients between 18 to 64 years; and geriatric patients 65 years and older.