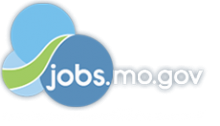 Job Information
Cass Regional Medical Center

Emergency Room Technician

in

Harrisonville

,

Missouri
Primary Purpose: To provide quality patient care by assisting the physician and/or registered nurse.
Routine Decision Making: Determining when to report patient concerns, questions, abnormal tests/vital signs to the RN and determines appropriate supplies necessary to maintain patient care.
Required Knowledge: Medical terminology, normal vital signs, referral resources, and emergency abuse reporting.
Required Skills and Ability: Organization, problem-solving, computer skills, customer service, written and verbal communication skills.
Unusual Working Conditions: Risk of blood, body fluid contamination.
Education and Certification/ Registration Required for the Position: High school education or equivalent and CNA, EMT or equivalent certification or experience, BLS required.
Age Specific Competencies: Provides care to neonates (1-30 days), infants (30 days-1 year), children (1 yr-12 yrs); adolescent patients between 12 to 18 years of age; adult patients between 18 to 64 years; and geriatric patients 65 years and older.