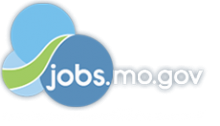 Job Information
Christian Horizons

Registered Nurse - RN

in

Hannibal

,

Missouri
Christian Horizons (CH) has grown from one nursing home over 50 years ago to one of the largest faith-based not-for-profits in the country with 13 communities across 4 states. The CH family of ministries also includes Senior Care Pharmacy, CareLink nurse-guided care and Safe Haven Hospice. Experience a new pathway to senior living – a future in which older adults thrive.
We offer a place to live your faith, a place to grow and be valued. As a faith-based organization, we strive to provide resident-centered, cost-effective health care programs and services to each and every resident in our community.
We are currently seeking a Registered Nurse to provide clinical care and supervision of our terminally ill patients and their family/caregiver. The position must demonstrate compassionate care by listening to all customers, and provide timely response to their needs. They also must educate patients and family/caregiver on end of life care and look for ways to meet the needs of those dying without Hospice.
We offer:
Competitive Wages

Generous PTO Program

Mileage Reimbursement

Health (Blue Cross Blue Shield), Dental & Vision Insurance

Life (employer paid), Short & Long Term Disability, Group Accident, and Critical Illness

403(b) & Flex Spending

Employee Assistant Program

Tuition Reimbursement

Employee Discounts and Other Perks

Provides services requiring substantial and specialized nursing skill, in accordance with the plan of treatment. Caseloads will vary from approximately 12-18 patients, depending on issues such as complexity of patient/family needs, geography, and home-based versus facility-based patients.

Demonstrates competency in all skills required for the agency, including, but not limited to pain management, symptom control, infusion therapy, infusion therapy device care, wound care and aseptic technique. Promotes treatment modalities that comply with palliative care.

Demonstrates critical thinking, analysis and clinical judgment in the care of patients and families facing terminal illness. Addresses the physical, emotional, psychosocial, and spiritual needs of the patient and family/caregiver. Makes referrals to other disciplines as needed.

Coordinates the total Plan of Care and maintains continuity of patient care by liaising with other health professionals assigned to the same patients. Attends all IDT meetings. Initiates patient care conferences for complex patients whenever needed. Includes the patient/family in implementation of the patient care plan.

Evaluates and routinely re-evaluates the nursing needs of the patient, and makes necessary revisions to the patient's Plan of Care as needed.

Educates the patient and family/caregiver on their rights and responsibilities as a Hospice patient.

Communicates with the patient's Attending Physician and the Hospice Medical Director keeping them informed of changes in condition.

The Hospice Registered Nurse is a Case Manager of the patient's care and ensures that resources are utilized in an equitable and beneficial manner to meet needs. The RN Case Manager manages the patient's care from admission through discharge to bereavement.

Licensed to practice as Registered Nurse in the State.

Minimum of one (1) year of clinical experience, acute care nursing preferred.

Demonstrated knowledge and skills necessary to provide care primarily to the patients and families faced with terminal illness.

Demonstrated knowledge of the principles of growth and development over the life span.

Able to assess data reflecting the patient's status and interpret the appropriate information needed to identify each patient's requirements relative to their age-specific needs.

Understanding of the grief process both in dealing with patients and their families.
#SH
ID: 2020-5106
External Company URL: www.christianhomes.org