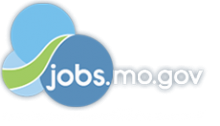 Job Information
MEDCOM

Health Technician

in

FT. LEONARD WOOD

,

Missouri
Fort Leonard Wood is home of the U.S. Army Maneuver Support Center of Excellence, where all Chemical, Engineer and Military Police Soldiers, plus many Marines, Airmen, Sailors, Coast Guardsmen and international students from allied nations receive training. The Post is also the home of the 1st Engineer Brigade, 3rd Chemical Brigade, and 14th Military Police Brigade where thousands of new recruits receive their basic training every year.
With more than 22,000 military members and their families, Ft Leonard Wood provides us with a diverse and well skilled population. The area is considered rural and located in the Heart of the Lake of the Ozarks, Missouri. Considered some of the most beautiful scenery and country in the nation, hosting many large lakes, forests, and other outdoor/recreational events to include hunting, fishing, etc. It is also a great place to raise a family.
Fort Leonard Wood, a military community located in the beautiful south central Missouri Ozarks, covers more than 61,000 acres. The fort is located in Pulaski County, which has a population of nearly 52,607. Bordering the installation to the north are the towns of Waynesville and St. Robert, with an estimated combined population of 9,170. The post is two miles south of Interstate 44. St. Louis is a 2-hour drive to the east along I-44 and Springfield, Missouri, is a little more than an hour's drive to the west. Approximately 30 minutes driving to the east on I-44 is Rolla, Missouri and 30 minutes to the west on I-44 is Lebanon, Missouri. This vicinity is not a high cost of living area. Pulaski County's cost of living is 23.58% lower than the U.S. average.
Serves as a Medical Assistant in any of several areas of a Medical Treatment Facility such as the primary care clinics, specialty and surgical clinics, and the emergency room. Performs nonprofessional nursing care, appointment clerical functions, receptionist duties, record keeping tasks associated with patient care and treatment, or a combination of all these functions as Required in some of the areas. Provides back up, augmentation, or fill in of these positions in shortage areas within the hospital.
One year of specialized experience which includes assisting practitioners in conducting medical procedures, managing patient records and correspondence in an automated system, and providing health care support to covered populations.
ID: 2021-6710
of Openings: 12
Salary Range: 35,265 - 45,847
Recruitment Bonus: Negotiable
Relocation Assistance: No
External Company Name: Defense Health Agency Civilian Corps, Falls Church, VA
External Company URL: http://www.civilianmedicaljobs.com/
Street: FT. LEONARD WOOD
Post End Date: 6/30/2021