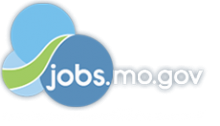 Job Information
The Arora Group

Certified Athletic Trainer

in

Fort Sill

,

Missouri
Certified Athletic Trainer
Technician
Currently recruiting a Certified Athletic Trainer (ATC) in Fort Sill, Oklahoma, to optimize human performance and health readiness of active duty soldiers and support our nation's national security mission.
DUTIES OF THE CERTIFIED ATHLETIC TRAINER (ATC):
Screen target population for conditions related to readiness and deployability, within scope of practice as defined by the NATA and refer to the clinical supervisor as appropriate and

in accordance with standard operating procedures.

Apply, evaluate and modify prophylactic and protective equipment and techniques for Soldiers to minimize the risk of injury or re-injury per unit requisitioning procedures.

Provide medical screening, assessments and treatment services at designated locations. ATs shall provide emergency first aid and immediate treatment for soft-tissue injury, acute

inflammation/edema, and pain related to musculoskeletal injury or trauma.

Prepare physical profile to document functional limitations up to 7 days, with no more than an additional 7-day extension.

If needed, may communicate with the clinical supervisor or privileged provider through virtual health if that is the best method of communication for their location.

In accordance with AR 40-66, document in the Service Member's (SM's) official Electronic Health Record (EHR) any encounter involving the observation, treatment, or care of a medical condition. A medical condition is defined as any condition that has a corresponding

International Classification of Disease (ICD) code (e.g. joint pain, blisters, difficulty in walking, etc.). Required EHR documentation should be completed the same day (no later than 72hrs) and

includes subjective history, objective findings, assessment, and plan of care with short-term and long-term goals for all encounters. The documentation shall also include the appropriate ICD codes and current procedural terminology (CPT) codes for the services provided.

Participate in a peer review of ATs documentation in the health care records in accordance with H2F peer review process.

Provide education, instruction, and guidance to Soldiers and unit leadership, within scope of practice that is synchronized with all unit training calendars, to include generating training materials to support the unit's requirements and the Commander's intent. As requested, shall share best practices, awareness of emerging technology and equipment relevant to the treated population.

Coordinate with Strength and Conditioning Coaches, Master Fitness Trainers, Master Resilience Trainers, and Battalion Command Sergeant Majors and Company 1st Sergeants as requested/needed to support unit development and execution of physical readiness training for Soldiers with and without physical limitations, IAW FM 7-22, Holistic Health and Fitness.

Ensure safe and effective operation of equipment used within their work capacity which contributes to a safe working environment. Where deficiencies exist regarding AT supplies,

equipment utilization and needs, bring it to the attention of the Lead AT.

Share best practices and lessons learned with the Lead AT for inclusion in the Monthly Status Report.

In coordination with the Lead AT, BDE H2F Program Director and/or the Injury Control Director, attend and participate (i.e. answer questions, provide updates/presentations, receive Commander's intent) in meetings with Battalion and Company leadership as requested and/or required. It is the AT's responsibility to review meeting notes/information from the meeting if

not present. AT shall prepare and submit reports as requested by the Lead AT.

As required by the Lead AT, attend and participate in meetings with other H2F staff members and medical personnel.

Perform other tasks, within the scope of the AT position description, as assigned by the Lead AT.

Ensures documentation and reporting of data to the Lead AT, in accordance with guiding instructions.
QUALIFICATIONS OF THE CERTIFIED ATHLETIC TRAINER (ATC):
2 years of relevant employment experience in the last 5 years with groups of athletes or Department of Defense/Homeland Security/Justice entities focused on sport or mission-performance goals

Bachelor's degree or higher from a college or university accredited by the Commission on Accreditation of Athletic Training Education (CAATE)

A passing score from the Board of Certification (BOC) for the Athletic Trainer examination and hold credentials of Athletic Trainer, Certified (ATC).

Unrestricted state license/registration/certification in any of the 49 regulated states; the District of Columbia; or the Commonwealth of Puerto Rico, Guam, or the US Virgin Islands to provide health care within the scope of practice for ATs per state practice acts.

National Provider Identifier (NPI).

BLS (in-person)

U.S. Citizenship (required for access to government systems)

Physically able to hike in an austere environment and terrain (e.g., rocky, no running water, no shelter, no bathroom, no climate control, inclement weather, loud, smoky, etc.) while carrying their own backpack with necessary supplies on occasion (<20% of the time). Be physically able to lift and manipulate loads and weight plates up to 45 pounds.
ABOUT THE ARORA GROUP:
The Arora Group is an award-winning, Joint Commission-certified nationwide healthcare services company that, for over 30 years, has provided medical care for the men and women who serve our country in the U.S. Armed Forces. Our mission is to provide world-class care and give our healthcare professionals opportunities to improve their skills, learn from the best, and serve the needs of active duty service members, their families, and veterans. EOE AA M/F/Vet/Disability
Job Details
City
Fort Sill
State
MO