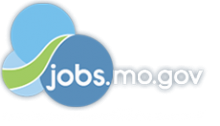 Job Information
U.S. Army Medical Command

Physician (Dermatology)

in

Fort Leonard Wood

,

Missouri
Summary
This is a Direct Hire Authority (DHA) solicitation utilizing the DHA for Certain Personnel of the DoD Workforce to recruit and appoint qualified candidates to positions in the competitive service. About the Position: This position is located at Fort Leonard Wood, Missouri. Medical malpractice liability insurance is not required for federal civilian healthcare providers as they are covered by the Federal Tort Claims Act (28 U.S.C. § 1346(b)) while acting within the scope of their employment.
Responsibilities
Perform highly responsible duties in the consultation, examination, diagnosis and treatment of the non-difficult and the more difficult cases.
Order and interpret laboratory tests and imaging necessary to complete medical evaluation of cases to include: blood counts, urinalysis, sedimentation rates, etc.
Routinely diagnose and treat rare and exceptionally complex cases.
Guide, instruct, and train interns, residents, and dermatopathology fellows.
Serve as immediate supervisor.
Examine patients, evaluate laboratory and clinical findings differentiating between various contributory causes, render prompt dermatologic diagnoses, and administer appropriate treatment.
Requirements
Conditions of Employment
Qualifications
Who May Apply: US Citizens In order to qualify, you must meet the education and experience requirements described below. Experience refers to paid and unpaid experience, including volunteer work done through National Service programs (e.g., Peace Corps, AmeriCorps) and other organizations (e.g., professional; philanthropic; religious; spiritual; community; student; social). You will receive credit for all qualifying experience, including volunteer experience. Your resume must clearly describe your relevant experience; if qualifying based on education, your transcripts will be required as part of your application. Additional information about transcripts is in this document. Basic Requirements for Physician (Dermatology): Degree: Doctor of Medicine, Doctor of Osteopathic Medicine, or equivalent from a school in the United States or Canada. This degree must have been accredited by the Council on Medical Education of the American Medical Association; Association of American Medical Colleges; Liaison Committee on Medical Education; Commission on Osteopathic College Accreditation of the American Osteopathic Association, or an accrediting body recognized by the U.S. Department of Education at the time the degree was obtained. A Doctor of Medicine or equivalent degree from a foreign medical school must have provided education and medical knowledge equivalent to accredited schools in the United States. Evidence of equivalency to accredited schools in the United States is demonstrated by permanent certification by the Educational Commission for Foreign Medical Graduates, a fifth pathway certificate for Americans who completed premedical education in the United States and graduate education in a foreign country, or successful completion of the U.S. Medical Licensing Examination. Licensure: Applicants must possess a current, active, full, and unrestricted license or registration as a Physician from a State, the District of Columbia, the Commonwealth of Puerto Rico, or a territory of the United States. Graduate Training: Subsequent to obtaining a Doctor of Medicine or Doctor of Osteopathic Medicine degree, a candidate must have had at least one year of supervised experience providing direct service in a clinical setting, i.e., a one-year internship or the first year of a residency program in a hospital or an institution accredited for such training. In addition to meeting the basic requirement above, to qualify for this position you must also meet the qualification requirements listed below: Residency Training: Applicants must have successfully completed the required accredited residency training in the specialty of the position to be filled (Dermatology) and equivalent experience and training equal to at least 5 years. Experience may not be substituted for residency training that is required for the specialty identified.
Education
See Qualifications section for education requirements
Additional Information
Direct Deposit of Pay is required. Selection is subject to restrictions resulting from Department of Defense referral system for displaced employees. If you have retired from federal service and you are interested in employment as a reemployed annuitant, see the information in the Reemployed Annuitant information sheet. This is a Career Program (CP) 53-Medical position. Multiple positions may be filled from this announcement. Payment of Permanent Change of Station (PCS) costs is not authorized, based on a determination that a PCS move is not in the Government interest. A recruitment or relocation incentive may be authorized. This position is scheduled to transfer to the Defense Health Agency (DHA) no later than 30 Sept 2021 in accordance with the provisions of Section 702 of the National Defense Authorization Act for Fiscal Year 2017, Public Law 114-328. The Act directed the DHA to take responsibility for the administration (i.e., authority, direction, and control) of military treatment facilities beginning 1 Oct 18. Employees will become DoD employees upon transfer to the DHA.