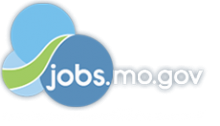 Job Information
U.S. Army Medical Command

Medical Instrument Technician (Telemetry)

in

Fort Leonard Wood

,

Missouri
Medical Instrument Technician (Telemetry)
Department of the Army
U.S. Army Medical Command
DCNHS, Nursing Division, Clinical Nursing Services, Medical/Surgical Ward
Overview
##### Open & closing dates
11/07/2019 to 11/18/2019
Competitive
GS 5
$33,949 to $44,130 per year
Permanent
Full-Time
Location
1 vacancy in the following location:
-
Fort Leonard Wood, MO
Relocation expenses reimbursed
No
Telework eligible
No
- Duties
Summary
About the Position: This is a permanent position is located at DCNHS Nursing Division, General Leonard Wood Army Community Hospital at Ft. Leonard Wood, MO.
This position is being filled under the Expedited Hiring Authority for Shortage Category and/or Critical Need Health Care Occupations.
Learn more about this agency
Responsibilities
Observe computer and report abnormalities to nurse.
Monitor and document all pertinent information during a cardiac arrest and report changes to patient?s nurse.
Obtain and posts rhythm strips on admission in patient records.
Identify life threatening arrhythmias, taking immediate action.
Perform 12-lead electrocardiogram, routine or emergency.
Assess all equipment at the beginning of the shift for malfunction and alarm settings.
Take and record blood pressure, pulse, respiration, temperature, oxygen saturation, height, and weight of patients.
Provide routine care to pre and postoperative, medical, cardiac, pediatric, neonate, and pre and postpartum patients.
Apply and remove bandages, binders, simple dressing, and hot and cold packs.
Perform clerical duties to include answering telephone calls, call lights, organizing patient records, completing charts, as well as the use of automated systems.
Travel Required
Occasional travel - You may be expected to travel for this position.
Supervisory status
No
Promotion Potential
None
0649 Medical Instrument Technician
- Requirements
Conditions of Employment
Male applicants born after December 31, 1959, must complete a Pre-Employment Certification Statement for Selective Service Registration.
Two year trial/probationary period may be required.
Appointment may be subject to a suitability or fitness determination, as determined by a completed background investigation.
This is a Testing Designated Position (TDP) subject to applicant testing and random drug testing.
A Childcare background check is required.
A Criminal background check is required.
Incumbent must maintain Basic Life Support (BLS) certification.
The work may require the employee to work days, evenings, nights, weekends, holidays, rotating shifts, and extended hours.
This position is designated as essential during inclement weather conditions or other appropriate emergency conditions.
Incumbent is subject to a medical clearance examination prior to employment. This position may require an annual physical or medical surveillance examination.
Incumbent must take Telemetry class and be able to pass examination the 1st time, within three months of employment.
This position has a mandatory seasonal influenza vaccination requirement and is therefore subject to annual seasonal influenza vaccinations.
Hepatitis B immunization series as well as an immunizatino screening as a condition of employme
Qualifications
Who May Apply: Only applicants who meet one of the employment authority categories below are eligible to apply for this job. You will be asked to identify which category or categories you meet, and to provide documents which prove you meet the category or categories you selected. See Proof of Eligibility for an extensive list of document requirements for all employment authorities.
External Recruitment Military Spouse Preference
Interagency Career Transition Assistance Plan
In order to qualify, you must meet the education and/or experience requirements described below. Experience refers to paid and unpaid experience, including volunteer work done through National Service programs (e.g., Peace Corps, AmeriCorps) and other organizations (e.g., professional; philanthropic; religious; spiritual; community; student; social). You will receive credit for all qualifying experience, including volunteer experience. Your resume must clearly describe your relevant experience; if qualifying based on education, your transcripts will be required as part of your application. Additional information about transcripts is in this document.
Specialized Experience: One year of specialized experience which includes: experience in operating, supervising the operation of, or instructing in the operation of equipment related to cardiac monitoring. This definition of specialized experience is typical of work performed at the next lower grade/level position in the federal service (GS-04).
You will be evaluated on the basis of your level of competency in the following areas:
Education
Some federal jobs allow you to substitute your education for the required experience in order to qualify. For this job, you may qualify if your education meets the definitions below:
Education: Four year course of study leading to a bachelor's degree (a) with a major field of study appropriate to the specialization of the position, OR (b) that included at least 24 semester hours in courses such as biology, anatomy, physiology, chemistry, medical technology, or physics. Of the 24 semester hours, at least 12 must have been in a field directly related to the specialization of the position as identified in (a). (NOTE: You must attach a copy of your transcripts for verification.)
OR
Combination of Education and Experience: A combination of education and experience may be used to qualify for this position as long as the computed percentage of the requirements is at least 100%. To compute the percentage of the requirements, divide your total months of experience by 12. Then divide your semester hours of education beyond two years (total semester hours minus 60) by 60. Add the two percentages. (NOTE: You must attach a copy of your transcripts for verification.)
FOREIGN EDUCATION: If you are using education completed in foreign colleges or universities to meet the qualification requirements, you must show the education credentials have been evaluated by a private organization that specializes in interpretation of foreign education programs and such education has been deemed equivalent to that gained in an accredited U.S. education program; or full credit has been given for the courses at a U.S. accredited college or university. For further information, visit: http://www.ed.gov/about/offices/list/ous/international/usnei/us/edlite-visitus-forrecog.html.
Only degrees from an accredited college or university recognized by the Department of Education are acceptable to meet positive education requirements or to substitute education for experience. For additional information, please go to the Office of Personnel Management (OPM) and U.S. Department of Education websites at - http://www.opm.gov/qualifications and http://www.ed.gov/admins/finaid/accred/index.html
Additional information
You will be required to provide proof of U.S. Citizenship.
Direct Deposit of Pay is required.
Applicants must be able to fulfill credentialing requirements and obtain and maintain appropriate/relevant clinical privileges..
Selection is subject to restrictions resulting from Department of Defense referral system for displaced employees.
If you have retired from federal service and you are interested in employment as a reemployed annuitant, see the information in the Reemployed Annuitant information sheet.
This is a Career Program (CP) 53 - Medical position.
Multiple positions may be filled from this announcement.
Salary includes applicable locality pay or Local Market Supplement.
If you are unable to apply online or need to fax a document you do not have in electronic form, view the following link for information regarding an Alternate Application.
Payment of Permanent Change of Station (PCS) costs is not authorized, based on a determination that a PCS move is not in the Government interest.
Relocation/Retention Incentive MAY be authorized.
Fort Leonard Wood employees may have the following available to them: work out facilities, golf course, swimming pools, tennis courts, rental program (e.g. pop up campers, trailers), ample free parking, a youth center and childcare services. Fort Leonard Wood employees may also have access to the Fort Leonard Wood Lake of the Ozark Recreational Area (LORA). LORA is a great place to get away from all the worries of everyday life.
Positions filled from this vacancy may have been scheduled to transfer to the Defense Health Agency (DHA) no later than 30 Sept 2021 in accordance with the provisions of Section 702 of the National Defense Authorization Act for Fiscal Year 2017, Public Law 114-328. The Act directed the DHA to take responsibility for the administration (i.e., authority, direction, and control) of military treatment facilities beginning 1 Oct 18. Employees will become DoD employees upon to transfer to the DHA.
How You Will Be Evaluated
You will be evaluated for this job based on how well you meet the qualifications above.
Once the announcement has closed, a review of your application package (resume, supporting documents, and responses to the questionnaire) will be used to determine whether you meet the qualification requirements listed on this announcement. If, after reviewing your résumé and/or supporting documentation, a determination is made that you have inflated your qualifications and/or experience, you may lose consideration for this position. Please follow all instructions carefully when applying, errors or omissions may affect your eligibility.
You should list any relevant performance appraisals and incentive awards in your resume as that information may be taken into consideration during the selection process. If selected, you may be required to provide supporting documentation.
Interagency Career Transition Assistance Program (ICTAP). If you are a Federal employee in the competitive service and your agency has notified you in writing that you are a displaced employee eligible for ICTAP consideration, you may receive selection priority for this position. To receive selection priority, you must: (1) meet ICTAP eligibility criteria (2) be rated well-qualified for the position and; (3) submit the appropriate documentation to support your ICTAP eligibility. To be considered well-qualified and receive selection priority applicants must satisfy all qualification requirements for the position and receive a score of 90 or above. Additional information about the program is OPM's Career Transition Resources website.
Background checks and security clearance
Security clearance
Other
Drug test required
No
Position sensitivity and risk
Non-sensitive (NS)/Low Risk
Trust determination process
Suitability/Fitness
- Required Documents
The documents you are required to submit vary based on whether or not you are eligible for preference in federal employment. A complete description of preference categories and the associated required documents is in the Applicant Checklist (External).
As described above, your complete application includes your resume, your responses to the online questionnaire, and documents which prove your eligibility to apply. If you fail to provide these documents, you will be marked as having an incomplete application package and you will not be considered any further.
Your resume:
Your resume may be submitted in any format and must support the specialized experience described in this announcement.
If your resume includes a photograph or other inappropriate material or content, it will not be used to make eligibility and qualification determinations and you may not be considered for this vacancy.
For qualifications determinations your resume must contain hours worked per week and the dates of employment (i.e., HRS per week and month/year to month/year or month/year to present). If your resume does not contain this information, your application may be marked as incomplete and you may not receive consideration for this position.
For additional information see: What to include in your resume.
Other supporting documents:
Cover Letter, optional
Most recent Performance Appraisal, if applicable
If you are relying on your education to meet qualification requirements: You MUST submit a copy of your transcript if you want to substitute your education for experience. If you claim qualifications based on education, and do not submit a transcript, your education will not be used in making a qualification determination and you may be found "not qualified." See: Transcripts and Licenses.
License/Certification: If the position has a license/certification requirement, you MUST submit a copy of your current, active, valid, unrestricted license/certification. See: Transcripts and Licenses.
NOTE: Documents submitted as part of the application package, to include supplemental documents, may be shared beyond the Human Resources Office. Some supplemental documents such as military orders and marriage certificates may contain personal information for someone other than you. You may sanitize these documents to remove another person's personal information before you submit your application. You may be asked to provide an un-sanitized version of the documents if you are selected to confirm your eligibility.
If you are relying on your education to meet qualification requirements:
Education must be accredited by an accrediting institution recognized by the U.S. Department of Education in order for it to be credited towards qualifications. Therefore, provide only the attendance and/or degrees from schools accredited by accrediting institutions recognized by the U.S. Department of Education.
Failure to provide all of the required information as stated in this vacancy announcement may result in an ineligible rating or may affect the overall rating.
- Benefits
A career with the U.S. Government provides employees with a comprehensive benefits package. As a federal employee, you and your family will have access to a range of benefits that are designed to make your federal career very rewarding. Learn more about federal benefits.
Review our benefits
Eligibility for benefits depends on the type of position you hold and whether your position is full-time, part-time, or intermittent. Contact the hiring agency for more information on the specific benefits offered.
- How to Apply
To apply for this position, you must complete the online questionnaire and submit the documentation specified in the Required Documents section below.
The complete application package must be submitted by 11:59 PM (EST) on 11/18/2019 to receive consideration
To begin, click Apply to access the online application. You will need to be logged into your USAJOBS account to apply. If you do not have a USAJOBS account, you will need to create one before beginning the application (https://apply.usastaffing.gov/ViewQuestionnaire/10647689).
Follow the prompts to select your *résumé and/or other supporting documents* to be included with your application package. You will have the opportunity to upload additional documents to include in your application before it is submitted. Your uploaded documents may take several hours to clear the virus scan process.
After acknowledging you have reviewed your application package, complete the Include Personal Information section as you deem appropriate and click to continue with the application process.
You will be taken to the online application which you must complete in order to apply for the position. Complete the online application, verify the required documentation is included with your application package, and submit the application. You must re-select your resume and/or other documents from your USAJOBS account or your application will be incomplete.
It is your responsibility to verify that your application package (resume, supporting documents, and responses to the questionnaire) is complete, accurate, and submitted by the closing date. Uploaded documents may take up to one hour to clear the virus scan.
Additional information on how to complete the online application process and submit your online application may be found on the USA Staffing Applicant Resource Center.
To verify the status of your application, log into your USAJOBS account (https://my.usajobs.gov/Account/Login), all of your applications will appear on the Welcome screen. The Application Status will appear along with the date your application was last updated. For information on what each Application Status means, visit: https://www.usajobs.gov/Help/how-to/application/status/.
Agency contact information
Army Applicant Help Desk
Website
https://portal.chra.army.mil/hr_public?id=app_inq
Address
KA-APF-W1MLAA USA MEDDAC FORT LEONARD WOOD DO NOT MAIL Fort Leonardwood, MO 65473 US
Learn more about this agency
Next steps
If you provided an email address, you will receive an email message acknowledging receipt of your application. Your application package will be used to determine your eligibility, qualifications, and quality ranking for this position. If you are determined to be ineligible or not qualified, your application will receive no further consideration.
- Fair & Transparent
The Federal hiring process is setup to be fair and transparent. Please read the following guidance.
Equal Employment Opportunity Policy
The United States Government does not discriminate in employment on the basis of race, color, religion, sex (including pregnancy and gender identity), national origin, political affiliation, sexual orientation, marital status, disability, genetic information, age, membership in an employee organization, retaliation, parental status, military service, or other non-merit factor.
Equal Employment Opportunity (EEO) for federal employees & job applicants
Reasonable Accommodation Policy
Federal agencies must provide reasonable accommodation to applicants with disabilities where appropriate. Applicants requiring reasonable accommodation for any part of the application process should follow the instructions in the job opportunity announcement. For any part of the remaining hiring process, applicants should contact the hiring agency directly. Determinations on requests for reasonable accommodation will be made on a case-by-case basis.
A reasonable accommodation is any change to a job, the work environment, or the way things are usually done that enables an individual with a disability to apply for a job, perform job duties or receive equal access to job benefits.
Under the Rehabilitation Act of 1973, federal agencies must provide reasonable accommodations when:
An applicant with a disability needs an accommodation to have an equal opportunity to apply for a job.
An employee with a disability needs an accommodation to perform the essential job duties or to gain access to the workplace.
An employee with a disability needs an accommodation to receive equal access to benefits, such as details, training, and office-sponsored events.
You can request a reasonable accommodation at any time during the application or hiring process or while on the job. Requests are considered on a case-by-case basis.
Learn more about disability employment and reasonable accommodations or how to contact an agency.
Legal and regulatory guidance
Financial suitability
Social security number request
Privacy Act
Signature and false statements
Selective Service
New employee probationary period
This job originated on www.usajobs.gov. For the full announcement and to apply, visit www.usajobs.gov/GetJob/ViewDetails/550909200. Only resumes submitted according to the instructions on the job announcement listed at www.usajobs.gov will be considered.