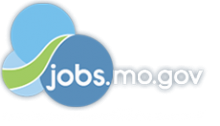 Job Information
SSM Health

Floor Technician

in

Fenton

,

Missouri
Role Purpose:
Under general supervision, performs aseptic cleaning associated with patient care units, ancillary areas, and administrative offices. Supports care delivery on patient units by maintaining sanitation standards and providing customer service.
Responsibilities:
Develops Exceptional Customer Satisfaction by consistently using established floor cleaning protocol, proper waste management, and movement of furniture, files, room set ups, as needed.

Promotes Exceptional Safety by employing proper safety signage in work area, monitoring traffic patterns, and utilizing appropriate cleaning chemicals.

Ensures Exceptional Clinical/Service Outcomes by monitoring the waste streams to effect proper collection, handling, transporting, and storage of all categories of waste.

Enhances Exceptional Employee Satisfaction by recognizing colleagues as co-workers and being sensitive to Respect toward others. Fosters an attitude of reconciliation and cooperation between shifts and departments.

Contributes to Exceptional Physician Satisfaction by delivering courteous, timely service to the nursing and ancillary units in support of the patient area cleaning process.

Produces Exceptional Financial Performance by completing all assigned tasks during the scheduled shift time and by practicing stewardship of productive time.

Improves Exceptional Growth by recognizing patient flow needs and contributing to the efficient/effective turnover of patient rooms by movement/sanitization of patient care equipment.
Preferred Qualifications:
High School or equivalent (GED)
Physical Requirements:
Employees in this position are, or can be, required to possess the following physical capabilities:
Lifting, carrying, pushing and/or pulling up to 100 lbs.

Stooping, kneeling and/or crouching daily

Standing or walking more than 7 hours a day

Running to respond to patient emergencies

Reaching, grasping, fingering, and/or feeling more than 2 hours a day
SSM Health complies with applicable Federal civil rights laws and does not discriminate on the basis of race, color, national origin, age, disability or sex