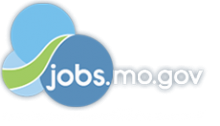 Centene Corporation

Pharmacy Technician II (Compounding)

in

Earth City

,

Missouri
HourlyPosition Purpose: Assist pharmacist in the compounding, preparation, and delivery of medications to patients.
Utilize specialized compounding equipment to combine medications to formulate the appropriate dosage and form as mandated by the master compounding formula
Follow pharmacist instructions and orders with minimal supervision compounding medication according to prescription with the standards of state pharmacy board and federal laws
Record lot numbers and expiration dates of all components used on compounding formulation records
Ensure compounded product is labeled, packed, and stored per master compounding formula specifications and standard operating procedures
Maintain compounding documentation, records, and logs
Assist with inventory management of compounded product, materials, and supplies needed to complete compounding
Monitor cleaning and quality control logs for completeness
Remove expired medication from pharmacy stock
Ensure accurate and correct product selection for physical fulfillment of prescription orders
Count, pour, reconstitute, and compound pharmaceuticals
Affix labels to appropriate medication container for dispensing
Assist in department activities required to maintain licensure and accreditation status
Follow all safety, United States Pharmacopeia (USP), state Board of Pharmacy, and internal company guidelines for preparation of compounded medication
Generate prescription labels and other patient documents
Facilitate quality initiatives as assigned
Perform other duties as assignedEducation/Experience:
High school diploma or equivalent. 2+ years of pharmacy experience. Hospital or specialty pharmacy preferred.
License/Certification: Certified Pharmacy Technician license. Ability to maintain 20 hours of PCTB approved continuing education biennially.
Centene is an equal opportunity employer that is committed to diversity, and values the ways in which we are different. All qualified applicants will receive consideration for employment without regard to race, color, religion, sex, sexual orientation, gender identity, national origin, disability, veteran status, or other characteristic protected by applicable law.
TITLE: Pharmacy Technician II (Compounding)
LOCATION: Earth City, Missouri
REQNUMBER: 1133975
COMPANY: Health Insurance Operations
POSITION TYPE: Hourly