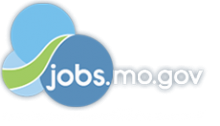 Job Information
NHC Nursing Jobs

Licensed Practical Nurse - Desloge, MO

in

Desloge

,

Missouri
FULL or PART Time LPN night shift for great SNF in Desloge, MO .
NHC Desloge is looking for a FULL time or PART Time Licensed Practical Nurse (LPN) to join our team working night shift . Our 121 bed facility offers a wide range of health care services to meet the needs of our patients in a comfortable, home- like environment with friendly staff. We are proud of our CMS 4 star rating !! We are also very excited to be one of the top leaders with the MOQI research project to improve quality of care and reduce avoidable hospitalizations in our facility.
"....I work at NHC Desloge because I LOVE my job! We are one big TEAM and care for our residents making this their home. This is a good company to work for with good leadership! We are a family and I love the partners, residents, and our families..." She has worked at NHC Desloge for 5 years!
NHC Healthcare Desloge offers a competitive compensation package for full time employment including health, dental, vision, life, scrubs, disability insurance, paid time off, 401 (k) with generous company match and more.
We offer competitive rates and benefits for part time employment including dental, vision, disability insurance, scrubs, 401 (k) with generous company match, and more.
The ideal Licensed Practical Nurse (LPN) candidate must be caring, compassionate, have a positive attitude and be a team player. Responsibilities include working with the interdisciplinary care team to assure accurate patient assessment and plan of care, maintaining open and ongoing communication with patients and families, assuring that appropriate nursing care is provided, assisting with medications and treatments, and performing other patient care duties as assigned.
The NHC environment is one of encouragement and challenge ... innovation and improvement ... teamwork and collaboration ... and honesty and integrity. All NHC employees are committed as partners, not only to the health of our patients but to the well-being of the communities we serve.
If you are interested in working for a leader in senior care and share NHC's values of honesty and integrity, please find out more about us at NHCcare.com or email Karen at Karen.Anglin@NHCcare for more information
We look forward to talking with you!!
EOE