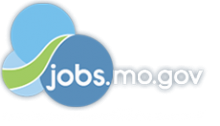 Job Information
American Red Cross

Registered Nurse - Clinical Services RN

in

Columbia

,

Missouri
Please use Google Chrome or Mozilla Firefox when accessing Candidate Home.
By joining the American Red Cross you will touch millions of lives every year and experience the greatness of the human spirit at its best. Are you ready to be part of the world's largest humanitarian network?
Job Description:
We are looking for a full-time Registered Nurse (RN) to join our Clinical Services team in Columbia, MO.
Some regional travel may be requir
Qualifications
Registered Nurse with current state licensure as required.

A minimum of one year experience in medical/surgical or critical care nursing is required.

Current CPR certification.

Good vein selection and venipuncture skills are essential and required.

Good verbal communication skills and the ability to effectively discuss procedures and medical issues

with patients, families, and physicians.

Previous apheresis or dialysis experience is preferred.

Customer service experience, effective verbal communication and public relation skills are preferred.

A current valid driver's license and good driving record are required.
Responsibilities
Under the direction of the Medical Director and Apheresis Supervisor/Manager has the responsibility to perform clinical apheresis procedures. These procedures may include, but are not limited to, plasma exchanges, red cell exchanges, platelet and white cell reductions, photopheresis and hematopoietic progenitor cell collections.
Demonstrate excellence in customer service and public relations to promote a positive professional image of the American Red Cross Biomedical Services. Works independently with attention to detail and possesses the necessary knowledge of all aspects of daily operations.
Perform all duties and responsibilities in compliance with standard operating procedures, Safety Quality Identity Potency Purity (SQUIPP), regulations outlined in the Code of Federal Regulations (CFR), Occupational Safety and Health Administration (OSHA), Clinical Laboratory Information Act (CLIA), and other applicable Federal, state and local regulations.
Perform all phases of therapeutic apheresis procedures, ensuring safe and appropriate care of patient.

Assess patient status relative to therapeutic apheresis, prior and during procedures, utilizing nursing

process.

Patient assessment to include laboratory testing results and other clinically significant procedures.

Coordinate closely with physicians and nurses at a variety of hospitals to arrange therapeutic apheresis.

treatments and facilitate coordinated care.

Evaluate patient medication for compatibility and safety of apheresis procedure and determine when to contact the physician.

Demonstrate knowledge and compliance with all ARC departmental and organizational standard operating

procedures, policies, practices and regulations.

Explain, as needed, clinical apheresis procedures to patients and their family and other attending healthcare professionals.

Represent the American Red Cross to the community and internal customers by establishing and promoting

a positive organizational and professional image.

Complete necessary training and demonstrate competency to perform each job function.

Assemble, restock, QC and maintain supplies and equipment in a state of readiness to maintain a clean, safe and efficient work environment.

If appropriate, operate American Red Cross vehicles in compliance with all applicable regulations.

Perform other duties as necessary.
The above statements are intended to describe the general nature and level of work being performed. They are not intended to be an exhaustive list of all responsibilities and duties required of staff so classified.
*LI-POST
IND123
Apply now! Joining our team will provide you with the opportunity to make a difference every day.
The American Red Cross is an Equal Opportunity/Affirmative Action employer. All qualified applicants will receive consideration for employment without regard to sex, gender identity, sexual orientation, race, color, religion, national origin, disability, protected veteran status, age, or any other characteristic protected by law.
The American Red Cross is a diverse nonprofit organization offering its employee's professional development and growth opportunities, a competitive salary, comprehensive benefits, and a collaborative team spirit environment. To be considered for this position, please visit www.redcross.org/jobs to apply.
To view the EEOC Summary of Rights, click here: Summary of Rights