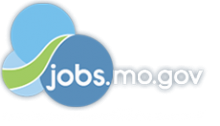 Job Information
Veterans Affairs, Veterans Health Administration

Physician (Urologist)

in

Columbia

,

Missouri
Summary
Education and length of practice will be considered through a formal pay-setting process in determining the final compensable salary (Base Pay + Market Pay). Truman VA is in collaboration with the University of Missouri Medical School and is an engaged, tertiary center that possesses outstanding medical and surgical cardiovascular faculty.
Responsibilities
examining and talking to patients to diagnose their medical conditions; carrying out specific procedures as appropriately credentialed making notes, both as a legal record of treatment and for the benefit of other health care professionals; working with other doctors as part of a team, either in the same department, or within other specialties; liaising with other medical and non-medical staff in the hospital to ensure quality treatment; promoting health education; undertaking managerial responsibilities such as planning the workload and staffing of the department, especially at more senior levels; Work Schedule: Will be discussed but normally 8:00am to 4:30pm
Financial Disclosure Report: Not required
Requirements
Conditions of Employment
Qualifications
To qualify for this position, applicants must meet all requirements by the closing date of this announcement, 12/31/2020.
Basic Requirements: United States Citizenship: Non-citizens may only be appointed when it is not possible to recruit qualified citizens in accordance with VA Policy. Degree of doctor of medicine or an equivalent degree resulting from a course of education in medicine or osteopathic medicine. The degree must have been obtained from one of the schools approved by the Department of Veterans Affairs for the year in which the course of study was completed. Current, full and unrestricted license to practice medicine or surgery in a State, Territory, or Commonwealth of the United States, or in the District of Columbia. Completion of residency training, or its equivalent, approved by the Secretary of Veterans Affairs in an accredited core specialty training program leading to eligibility for board certification. Proficiency in spoken and written English. Physical requirements outlined below. Preferred Experience: Board Certified Urologist Documented completion of crucial conversation and/or mediation training Reference: VA Regulations, specifically VA Handbook 5005, Part II, Appendix G-2 Physician Qualification Standard. This can be found in the local Human Resources Office. Physical Requirements: The work is mostly sedentary and is performed in a health care setting for treating patients with a variety of medical problems. Normal safety precautions and practices are required for working in a healthcare environment. Other physical demands include reaching, bending, stretching, walking, and carrying light loads of supplies. The position often entails long periods of sitting at a computer, rigid deadlines, the need for a high degree of accuracy, high stress situations, and the ability to adapt work plans based on hospital needs.
Education
Note: Only education or degrees recognized by the U.S. Department of Education from accredited colleges, universities, schools, or institutions may be used to qualify for Federal employment. You can verify your education here: http://ope.ed.gov/accreditation/. If you are using foreign education to meet qualification requirements, you must send a Certificate of Foreign Equivalency with your transcript in order to receive credit for that education. For further information, visit: http://www.ed.gov/about/offices/list/ous/international/usnei/us/edlite-visitus-forrecog.html.
Additional Information
VA offers a comprehensive benefits package. This link provides an overview of the benefits associated with a VA practice: VHA physician brochure. Annual leave shall accrue for full-time physicians at the rate of eight (8) hours per biweekly pay period. This job opportunity announcement may be used to fill additional vacancies. It is the policy of the VA to not deny employment to those that have faced financial hardships or periods of unemployment. This position is in the Excepted Service and does not confer competitive status. VA encourages persons with disabilities to apply. The health-related positions in VA are covered by Title 38, and are not covered by the Schedule A excepted appointment authority. Veterans and Transitioning Service Members: Please visit the VA for Vets site for career-search tools for Veterans seeking employment at VA, career development services for our existing Veterans, and coaching and reintegration support for military service members. If you are unable to apply online view the following link for information regarding an Alternate Application.