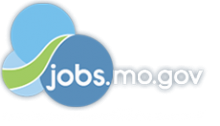 Job Information
Burrell Behavioral Health

Behavioral Health Consultant

in

Columbia

,

Missouri
Interested in an exciting and fast-paced career in behavioral health? Become a Behavioral Health Consultant (BHC) and join Burrell Behavioral Health in their mission to expand access to integrated health care in Central Missouri!
Burrell is currently recruiting for a clinician to work in a blended behavioral health consultant (BHC)/evaluator position with the Boone County Women, Infants, and Children (WIC) program, located in Columbia, MO. The WIC clinician will provide three basic services: screening/assessment, brief intervention, and consultation to agents of WIC. Services may expand to include group facilitation. The WIC clinician will provide brief, targeted interventions for patients referred by agents of WIC for same-day warm handoffs and follow-up care. The WIC clinician will screen and evaluate individuals for mental health and substance abuse disorders as well as perform eligibility determinations and intake functions as necessary to begin services with Burrell Behavioral Health. The clinician may also contribute to curriculum development for psychoeducation groups for WIC mothers be responsible for providing these groups on a regular basis.
Applicants should have an interest in and/or experience using brief interventions with women and young children, working in a team-based care environment, assessing a wide variety of psychiatric, substance abuse and behavioral medicine problems, and making preliminary diagnoses and treatment recommendations, all with diverse populations.
This is a new position and partnership, therefore the ideal candidate will be someone characterized as motivated and creative, who takes initiate, has good problem solving and interpersonal skills, and a friendly, collaborative demeanor.
Shift: The WIC position is part time, but opportunities for full-time employment are available (i.e., part-time at WIC, part-time in another capacity within the organization).
Qualifications: Missouri licensed or license-eligible: PhD/PsyD/LP/LCSW/LPC
Looking to feed your desire to give to your community and support those who need a helping hand, look no further. Not only is Burrell growing the amount of its resources, services, and facilities to assist as many communities as possible, it also provides plenty of opportunity for growth in your current field and the freedom to explore others. Our culture and our environment are unlike any other. We offer highly-competitive pay and a full range of top-notch full-time employee benefits such as:
Medical

Dental

Vision

Tuition Reimbursement

Basic Life Insurance

Student Loan Reimbursement

Paid Time Off

Long-Term Disability

403(b) Retirement Plan
We are an Equal Opportunity and Affirmative Action Employer, and encourage applications from all qualified individuals without regard to race, color, religion, sex, gender identity, gender expression, sexual orientation, national origin, age, marital status, disability or veteran status, or to other non-work related factors.
Burell is a Smoke and Tobacco Free Workplace.
Burrell Behavioral Health is the recognized leader in Community Mental Health. Founded in 1977, our network of providers, therapists, case managers, and direct support staff serve more than 45,000 clients across 25 counties in Missouri and Arkansas. We provide comprehensive care for behavioral health clients of all ages, helping them to improve their lives through our wide-ranging continuum of care.
"We believe that the conversation about behavioral health is paramount. There are few conversations facing our communities more critical than behavioral health. As the conversation evolves, Burrell is committed to being a leader in this post-stigma world."
-C.J. Davis, President & CEO, Burrell Behavioral Health