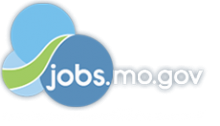 Job Information
Golden Valley Memorial Hospital

R.N. House Supervisor

in

Clinton

,

Missouri
Summary: The House Supervisor directs and supervises nursing service functions and activities of the hospital during their assigned shift, accomplishing a wide variety of duties and workload with little supervision or direction. This is a 24/7 position working 12-hour shifts.
*Requirements: *Missouri Registered Nurse license CPR and ACLS Minimum of two years of clinical nursing experience. Management/supervisory experience and BSN degree preferred.
*Responsibilities: *Leadership and/or management skills Ability to plan, organize, develop, implement and communicate the programs, goals, policies and procedures that are necessary for the ongoing operation of GVMH to ensure quality patient care. Ability to analyze and problem-solve when conversing with patients, visitors, physicians, coworkers, supervisors, governmental agencies and external customers. Must possess an advanced level of oral, written and electronic communication skills to interact with people from all social, economic and religious backgrounds in a positive and productive manner.