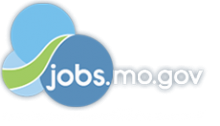 Job Information
Golden Valley Memorial Hospital

R.N., Emergency Room

in

Clinton

,

Missouri
Job Summary: The Registered Nurse (RN) is responsible for the delivery of safe patient care utilizing the nursing process of assessment, planning, implementation, and evaluation. He/she provides direct patient care within the scope of practice. The RN also directs and guides patient/family teaching and activities of other nursing personnel while maintaining standards of professional nursing care. The RN is directly responsible and accountable for the care given to his/her patients in the Emergency Department. He/she communicates with the physician about the changes in the patient's clinical condition, including results of the diagnostic studies and symptomatology. The RN is able to respond quickly and accurately to changes in the condition and/or response to treatment, is knowledgeable about EMTALA regulations and reporting of child/adult abuse to appropriate agencies and hospital social workers, and maintains patient privacy and confidentiality.
Specifications: Current MO RN license in good standing Current BLS for Healthcare Provider (AHA) certification upon hire Current ACLS (AHA) certification within six months of hire Current PALS (AHA) certification within six months of hire Minimum of one year experience as a staff RN in an acute care hospital setting desired; ED setting preferred Experience with Meditech electronic documentation system Telemetry training desired Possess good communication skills and the ability to work well with coworkers, patients, and family members Flexibility with work availability and able to fulfill position responsibilities
Principal Responsibilities: Provide professional nursing care according to his/her age appropriate patient assessment and data analysis, individualize the plan of care and implement specific interventions to attain expected outcomes, evaluate the patient's progress, and revise care when indicated. Delegate patient care tasks to LPNs and other paraprofessionals based on job description, scope of practice, individual capability, and patient needs. Promote communication and build teamwork when supervising and delegating to others. Demonstrate effective interpersonal and therapeutic communication techniques. Provide care according to scope of practice and according to GVMH policies and procedures. Ensure timely implementation of physician's orders and nursing guide orders. Document patient care according to GVMH policies and procedures and in a manner that accurately represents the care provided for the patient. Complies with all safety and infection control policies. Demonstrates ethical decision making, advocates for patients and families, and adheres to GVMH's Behaviors of Excellence.