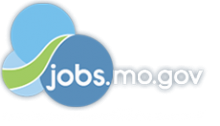 Job Information
Golden Valley Memorial Hospital

Director of Pulmonary Services

in

Clinton

,

Missouri
* General Summary:* The Director of Pulmonary Services organizes, implements, and manages the functions of the clinical pulmonary and neurological procedural areas and staff. This includes: following policies and procedures; maintaining safe staffing levels; ensuring supplies and equipment are at sufficient levels; and managing efficient patient throughput. Implements and manages the department budget. Engages in ongoing quality and performance improvement, invests in lifelong learning for staff professional development, and assures employees complete required annual competencies. Maintains own professional growth and development and required licensure. Communicates important information to his/her superior and other administrative team members as needed. Will report to Director of Outpatient and Scheduling Services. Scope of direct oversight includes inpatient and outpatient respiratory care, pulmonary function lab, neurology lab, and sleep lab.
Qualifications: High school diploma or equivalent required Bachelor's degree preferred Missouri Registered Respiratory Therapy license in good standing American Heart Association BLS required upon hire ACLS required within three months of hire date PALS required within three months of hire date Leadership experience preferred
Responsibilities: Responsibilities include, but are not limited to, the following activities: Evidence-based clinical practice; personnel resource/productivity management; patient quality, safety, and performance improvement; and regulatory compliance.
Essential functions: Develops, implements, and manages department policies, procedures, and standards of care Monitors the efficiency and fiscal parameters of daily operations Initiates and supports innovations Administers the effective distribution and utilization of personnel employed during the respective shift Proactively balances the staff schedule to meet safe patient care needs Informs the house supervisor regarding circumstances or situations which have or may have serious organizational impact Actively engages with committees and task forces as needed Collaborates in the planning and providing of in-service education programs based on identified staff needs and practice evidence Participates in interdisciplinary team huddles Performs routine patient and employee rounding Responsible for employee selection, staff coaching, and the disciplinary process Ensures new employees receive thorough and complete orientation Monitors for completeness of all staff competencies on an ongoing basis Inputs and approves employee timecards Will be available to staff as a resource 24/7 Performs employee performance evaluations Collaborates with vendors and equipment reps to ensure equipment receives routine preventative maintenance and clinical practice aligns with industry standards Other duties as assigned