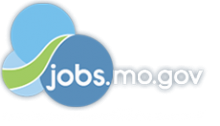 Job Information
Golden Valley Memorial Hospital

Charge Nurse, Emergency Department

in

Clinton

,

Missouri
Job Summary: The charge nurse provides administrative and clinical oversight during his/her shift to ensure nursing standards of practice and care are being delivered. He/she assists other members of the healthcare team in the delivery of safe patient care utilizing the nursing process of assessment, planning, implementation and evaluation. The charge nurse is a leader in the department providing support, mentoring and coaching to staff and advocating for best practices. Facilitates the appropriate utilization of resources to ensure safe, quality patient care is delivered while optimizing efficiency and productivity. The charge nurse fosters physician partnership through ongoing collaboration between physicians and other healthcare members.
Specifications: Current MO RN license in good standing; Current BLS for Healthcare Provider (AHA) certification upon hire; ACLS (AHA) certification within six months of hire; PALS (AHA) certification within six months of hire; TNCC within one year of hire; CEN desired; A minimum of five years' experience as a staff nurse in an acute care hospital setting desired; ED setting preferred; Experience with Meditech electronic documentation system; Telemetry training desired; Possess good communication skills and the ability to work well with coworkers, patients, and family members; Is flexible with work availability and able to fulfill position responsibilities.
Principle Responsibilities: Role models professional conduct expected of a leadership role such as honest, trustworthy, listener, communicator, coach, and etc. Role models and facilitates a positive attitude, teamwork and problem solving; Responsible for maintaining patient flow by ensuring appropriate triaging, timely service and timely patient disposition; Evaluates staff capabilities and makes assignments according to work load and patient needs; Accountable for patient care decisions and delegation of tasks to ancillary and/or unlicensed staff members; Able to respond quickly and accurately to changes in the condition and/or response to treatment; is knowledgeable about EMTALA regulations and reporting of child/adult abuse to appropriate agencies and hospital social worker; and maintains patient privacy and confidentiality. Provide professional nursing care according to his/her age appropriate patient assessment and data analysis; individualize the plan of care and implement specific interventions to attain expected outcomes; evaluate the patient's progress and revise care when indicated. Demonstrate effective interpersonal and therapeutic communication techniques. Provide care according to scope of practice, and according to GVMH policies and procedures. Ensure timely implementation of physician's orders and nursing guide orders. Document patient care according to GVMH policies and procedures and in a manner that accurately represents the care provided for the patient. Complies with all safety and infection control policies. Demonstrates ethical decision making, advocates for patients and families, and adheres to GVMH's Behaviors of Excellence.