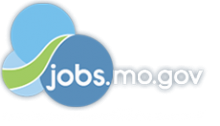 Job Information
Centene Corporation

Senior Performance Monitoring Clinical Specialist

in

Clayton

,

Missouri
Responsible for clinical file assessments for Care Management (inclusive of BH and UM). Identifies monthly insights for improvement and leads Interrater Reliability meetings. Continuously develops performance review tools to ensure validity of criteria, and appropriately captures evidence of expected clinical performance within contractual and Model of Care standards. Compiles and presents performance review trends and actively participates in department initiatives and projects. Mentors and trains staff members in the review process for clinical performance. Candidate Education: Required A Bachelor's Degree in Nursing, Clinical Social Work/Counseling, or other related field
Essential Functions: * Conducts Care Management (UM, BH, CM) clinical file assessments by reviewing clinical documentation as assigned for Care Management for required clinical adherence.

Leads in the development and ongoing review of clinical review tool to ensure that clinical elements accurately capture adherence with required performance standards.

Reviews Care Management program descriptions, policies and procedures, step actions, and training materials as well as State Contracts when needed to evaluate alignment of review tool elements, departmental processes, staff training, and contractual/departmental standards.

Utilizes clinical knowledge and experience to evaluate documentation of member health assessments, clinical needs and interventions in meeting compliance standards.

Participates in meetings with Care Management and others to discuss review findings, areas of opportunity and recommendations for improvement.

Appropriately escalates areas of concern identified during clinical file reviews.

Participates as needed with preparation for State, CMS, and NCQA audits by collecting and /or reviewing clinical areas of relevance.

Meets established productivity and IRR standards for file reviews.

Follows departmental guidelines and processes.

Creates Monthly Case Assignment List for Clinical team through regular roster verification

Trains new team members on existing tools and review processes

Facilitates regular training IRR meetings for new Clinical team members

Presents data findings to Clinical leadership as needed

Develops and Maintains Audit Reference Guide for clinical team members

Records and tracks productivity for clinical team to report to manager on monthly basis

Ensures completion of clinical team assignments through tracking and data compilation

Other duties as assigned.
Required Other or Associate Degreed
Candidate Experience:
Required 5+ years of experience in a clinical environment (inpatient or outpatient)
Required 2+ years of experience in Managed Care (UM, BH, CM)
Preferred Other Familiarity with Medicare and Medicaid programs
A license in one of the following is required:
Required Licensed Registered Nurse (RN)
Required Licensed Clinical Social Worker (LCSW)
Required Licensed Mental Health Counselor (LMHC)
Required Licensed Marital and Family Therapist (LMFT)
Preferred Certified Case Manager (CCM)
Preferred Licensure: RN, LCSW, LPC
Centene is an equal opportunity employer that is committed to diversity, and values the ways in which we are different. All qualified applicants will receive consideration for employment without regard to race, color, religion, sex, sexual orientation, gender identity, national origin, disability, veteran status, or other characteristic protected by applicable law.
TITLE: Senior Performance Monitoring Clinical Specialist
LOCATION: Clayton, Missouri
REQNUMBER: 1205951
COMPANY: Clinical & Care Management
POSITION TYPE: Both