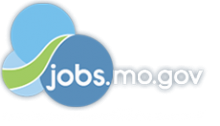 Centene Corporation

Senior Director, Medical Management Operations - Complex Care

in

Clayton

,

Missouri
ProfessionalPosition Purpose: Drive execution of Corporate Medical Management projects and initiatives to bring greater effectiveness, efficiency and consistency across Health Plans. Develop effective and innovative medical management programs, processes, and models keeping abreast of medical trends, industry changes and state requirements.
Evaluate existing medical management practices across Health Plans.

Facilitate cross-functional/cross-Health Plan work teams to identify best practices and improvement opportunities. Develop work plans and drive execution.

Utilize continuous process improvement techniques to explore approaches to work processes to eliminate waste and ensure resources are allocated to high value activity.

Develop and drive implementations of new medical management processes/programs. Establish standardized "play books" to ensure effectiveness and efficiency.

Collaborate with Health Plans and Corporate Medical Affairs to ensure accreditation standards are achieved in Utilization Management and Case Management.

Partner with Specialty Companies and Health Plans to implement programs and processes to efficiently improve member outcomes.

Maintain corporate level policies and procedures. Collaborate with Health Plans to adopt and modify Health Plan specific requirements to ensure compliance with state contractual requirements.

Provide overall direction to Corporate Medical Management Training team.

Collaborate with Medical Management Systems to ensure appropriate infrastructure is in place to execute new programs and processes.

Develop consistent key performance metrics to monitor Medical Management processes.

Analyze data to evaluate effectiveness of existing and new medical management programs, and modify programs based on findings.
Education/Experience: Bachelor's degree in Nursing or related field. Bachelor's degree in Nursing or related field. 7+ years of related Medical Management experience in a managed care environment. Previous management experience including responsibilities for hiring, training, assigning work and managing performance of staff.
License/Certification: RN license preferred.
Centene is an equal opportunity employer that is committed to diversity, and values the ways in which we are different. All qualified applicants will receive consideration for employment without regard to race, color, religion, sex, sexual orientation, gender identity, national origin, disability, veteran status, or other characteristic protected by applicable law.
TITLE: Senior Director, Medical Management Operations - Complex Care
LOCATION: Clayton, Missouri
REQNUMBER: 1134164
COMPANY: Clinical & Nursing, Leadership
POSITION TYPE: Professional