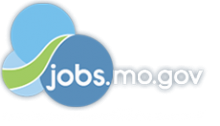 Job Information
Wolters Kluwer

Account & Relationship Management Executive

in

Clayton

,

Missouri
Our solutions make a difference – and so do our people.
Clinical Effectiveness (CE) – a market-leading, mission-driven business unit of the global Wolters Kluwer Health entity – is seeking experienced Account & Relationship Sales Management Executive to continue driving growth in their healthcare provider marketplace across the US.
If you have a passion for improving care for patients around the world, a drive to succeed and exceed quota, and are interested in working for a global market leader we encourage you to learn more about this role.
As an Account & Relationship Management Executive for CE, you'll connect directly with members of the C-suite and other key decision-makers across hospitals, health care systems, pharmacies, universities, and other clinical provider organizations.
Why join Wolters Kluwer?
Wolters Kluwer Health's Clinical Effectiveness (CE) organization is a fast-growing and innovation-driven healthcare information technology (HIT) provider that meets the critical needs of more than a million doctors, nurses, and pharmacists every day as they work on the front lines of clinical care.
Our talented team of physician editors, technologists, and product visionaries collaborate to provide advanced clinical decision support solutions that help clinicians provide optimal care for their patients by measurably improving clinical effectiveness.
Its industry-leading solutions include UpToDate and a suite of clinical drug information offerings. UpToDate is trusted by over one million clinicians in more than 170 countries to help them make evidence-based, on-the-spot decisions regarding treatment of their patients. More than 60 research studies show UpToDate helps improve patient care and hospital performance, including reduced lengths of stay, fewer adverse complications, and lower mortality.
CE's clinical drug information offerings include the industry-leading solutions of Lexicomp, Medi-Span, and Facts & Comparisons, which provide aligned medication decision support, including both EMR-integrated drug data and point-of-care drug reference information. Impacting more than 13 million lives a day, these solutions help save time, reduce medication errors, and enhance patient outcomes for thousands of hospitals and health systems, top-grossing retail pharmacies and health insurance payers, and tens of thousands of individual clinicians worldwide.
Position Overview:
The Account & Relationship Management Executive is a hybrid hunter/farmer role, responsible for both new business and renewals in the healthcare provider marketplace. Our customer base includes but is not limited to hospitals, health systems, pharmacies, universities, and clinics.
Using a value-driven, relationship-based solution sales model centered on highlighting tangible value for our clients, the Account & Relationship Management Executive will secure new business by partnering with Inside Sales, Sales Operations, and Customer Success Teams on the following:
Identifying target opportunities, building relationships with stakeholders and key decision makers, and determining opportunity accountability & responsibilities by role for active selling phase

Developing a customized product solution proposal, and conducting product demos

Coordinating with Inside Sales team for timely contract creation, terms and conditions development, quoting, and modifications

Closely managing the deal through closure, keeping management informed of any risks or delays
The Account & Relationship Management Executive will also work to retain customers, and create cross-sell/up-sell opportunities in the existing customer base. This includes:
Conducting regular account review meetings; reviewing account utilization management reporting to provide recommendations

Overseeing contract renewals driven by Inside Sales team

Collaborating with marketing in account communications planning and marketing campaigns
Job Qualifications
Education:
Bachelor's degree or equivalent is required; MBA preferred
Experience:
5+ years in a field sales role

Demonstrated ability to build relationships with and present to key decision-makers of hospitals and health systems

Proven track record of coordinating with Inside Sales representatives to advance opportunities in in territory

Excellent account management skills and ability to manage external and internal business priorities

Ability to demonstrate and communicate value of sophisticated and complex products/technologies

Highly motivated, with proven ability to over-achieve individual and team-based targets

Ability to construct, present and execute a Territory Business Plan

Other knowledge, skills, abilities or certifications:

Excellent analytical, listening and presentation skills

Effective time management and prioritization skills

Exceptional verbal and communication skills

Excellent administrative and organizational skills and process-orientation

Expertise in Microsoft product suite and Salesforce preferred
Travel requirements
Ability to travel up to 60%
EQUAL EMPLOYMENT OPPORTUNITY
Wolters Kluwer U. S. Corporation and all of its subsidiaries, divisions and customer/business units is an Equal Opportunity / Affirmative Action employer. All qualified applicants will receive consideration for employment without regard to race, color, religion, sex, sexual orientation, gender identity, national origin, disability, or protected veteran status.