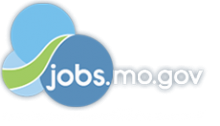 Job Information
BluePearl

Veterinary Technician - Ophthalmology

in

Chesterfield

,

Missouri
Veterinary Technician - Ophthalmology
Chesterfield
Missouri
Vet Technician
Opening Statement
BluePearl Veterinary Partners in Chesterfield, MO is hiring an exceptional Veterinary Technician – Ophthalmology
Do you want to help give thegift of vision and improve the quality of life of your patients?

Are you looking to advance yourcareer as a Veterinary Technician? Do you want to experience the best ofboth medicine and surgery?

Do you have a strong passion ofveterinary medicine, and the drive to help build and organize a growingservice?

Do you want to work withdedicated, high skilled veterinary professionals?
As an Ophthalmology Veterinary Technician, you will help diagnose and treat ophthalmic diseases in companion animals.
Description
As an OphthalmologyVeterinary Technician you will:
Perform basic ophthalmicdiagnostic tests (tear quantity, glaucoma testing, ulcer testing) and helphold patients for detailed ocular exam

Perform advanced ophthalmicdiagnostic testing (retinal electrical function, etc.)

Set-up and assist withprocedures and surgeries that restore comfort and vision ranging fromoutpatient procedures to basic and complex surgeries

Outpatient procedures: diamondburr debridement (to stimulate corneal healing), CO2 laser (to removeeyelid margin masses)

Surgical procedures includingeyelid surgeries, cherry eye surgery, corneal grafts, cataract surgery,retinal surgery, glaucoma surgery

For patients undergoing sedationor anesthesia, place IV catheters and fluids, administer drugs throughvarious route, perform and monitor sedation/anesthesia (with advancesskills including constant rate infusions, paralytics, ventilation, etc.)

Anesthesia training isavailable with help or our anesthesia specialist

Help organize and maintainspecialized ophthalmic equipment and supplies

Be the frontline in educatingclients on their pet's ocular disease and care
Your success is oursuccess!
At BluePearl, the continued education of our techs is paramount. Not only do our techs get to work in state of the art facilities with the best veterinary teams in the nation, but they also have access 90% paid scholarships with Penn Foster and CE allowances. We also go even further to hold monthly CE meetings, associate feedback sessions, and opportunities for mentorship and cross-training .
Additional Benefits:
Competitive compensation

Flexible hours

Scrub allowance

Additional training

Unlimited growth potential
Like us on Facebook to learn about BluePearl events andcareer opportunities! at https://www.facebook.com/BluePearlJobs/
BluePearl is committed to a diverse work environment in which all individuals are treated with respect and dignity. We are an equal opportunity employer and all qualified applicants will receive consideration for employment without regard to race, color, national origin, religion, creed, sex, age, disability, genetic information, marital status, citizenship status, sexual orientation or affectional preference, or gender identity or expression, protected veteran status, or any other characteristic protected by law. If you need assistance or an accommodation during the application process because of a disability, it is available upon request. The company is pleased to provide such assistance, and no applicant will be penalized as a result of such a request. We are an Equal Opportunity Employer and a Drug Free Workplace
255998