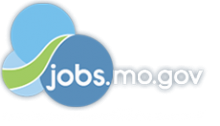 Job Information
BluePearl

Veterinarian - Surgeon

in

Chesterfield

,

Missouri
Veterinarian - Surgeon
Chesterfield
Missouri
Veterinarian
Opening Statement
BluePearl Veterinary Partners' hospital located in the western suburbs of St. Louis, MO, is seeking a full time boarded Veterinarian - Surgeon to join our state-of-the-art emergency and specialty hospital. We have a highly trained technical staff to support our already established and growing hospital.
• Do you have the eye of a hawk and the heart of a lion?
• Are you a dedicated Veterinarian who takes great pride in providing pets with the best possible care?
• Would your peers describe you as respectful, resilient, and a phenomenal teammate?
If you answered "yes" to these questions, we want to hear from you!
Description
BluePearl Veterinary Partners Chesterfield provides compassionate, advanced veterinary specialty and emergency care to the greater metropolitan St. Louis area. Built in 2008, our building is approximately 14,000 square feet and has three extensively equipped surgery suites, an intensive care unit with highly trained staff and 24-hour emergency service. Our hospital is equipped with digital radiography, ultrasound, endoscopy, comprehensive patient monitoring systems and a complete in-house integrated laboratory.
In addition, there is a large regional commercial laboratory in our building. We have an in-house CT scanner, C-arm with fluoroscopy capabilities and MRI availability nearby. Services offered include critical care, oncology, ophthalmology, and emergency. Our doctors, many of whom are board-certified, work as a highly communicative team and pride themselves on providing remarkable patient care along with unparalleled customer service for the client and referring Veterinarian.
As a member of the BluePearl VeterinaryPartners Family:
• You will join the Mars Petcare Network.
• You will have access to a rich supply of resources to further our mission: Enriching lives through remarkable care for pets.
• You will work in a hospital with a best-in-class focus on specialty and emergency medicine; no primary care.
• We offer competitive salaries, comprehensive benefit packages, and an extraordinary track record of clinician loyalty.
• You will enjoy a flexible schedule, with 3 weeks of PTO, which allows you to focus on both professional development and work/life balance.
• Individual clinician mentorship and support.
• Free training programs are available through BluePearl University and BluePearl Science
• Endless opportunities to advance and grow in your career.
Chesterfield is a great place to live and work! It is a peaceful residential enclave located just 25 minutes from downtown St. Louis. There are plenty of shopping areas, businesses, arts and culture outlets and a variety of public parks and trails for biking, walking and running. St. Louis boasts nationally ranked schools, universities and hospitals. Come experience our genuine Midwestern hospitality and charm while practicing at the highest level with a collaborative and dedicated team of professionals.
BluePearl is committed to developing adiverse work environment in which all individuals are treated with respect anddignity. We are an equal opportunity employer and you will receiveconsideration for employment without regard to race, color, national origin,religion, creed, sex, age, disability, genetic information, marital status,citizenship status, sexual orientation or affectional preference, or genderidentity or expression, protected veteran status, or any other characteristicprotected by law. If you need assistance or an accommodation during theapplication process because of a disability, it is available upon request. TheCompany is proud to provide such assistance, and no applicant will be penalizedas a result of such a request. We are an Equal Opportunity Employer and a DrugFree Workplace.