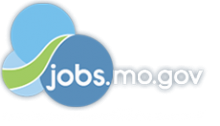 Rose International INC

Lab Technician

in

Chesterfield

,

Missouri
Position Title: Lab Technician
Position Number: 309001
Location: Chesterfield, MO
Desired Skill Set:
Lab Tech, Labeling, Laboratory
Position Description:
C2C is not available
Only U.S. Citizens and those authorized to work in the U.S. can be considered as W2 candidates.
Key information for candidates -
Location: Chesterfield MO 63017
Title: Seed and Sample Prep Technician
Individual will need to be able to work in a high-energy, fast-paced lab. The selected candidate will be placed in one of the following types of roles supporting Regulatory studies:
• Counting and packaging/distributing seed
• Preparing plant tissue samples (grinding, ginning, delinting, lyophilizing, etc.)
• Aliquoting and dispensing prepared plant samples to various analysts and shipping samples to laboratories
• Receiving and inventorying seed or plant sample materials
• Organizing, placing or retrieving inventories (ambient, 4C, or -20C walk-in coolers, warehouse, or -80C upright units)
• Creating and shipping plant sampling kits
There is opportunity for the candidate to move within the various roles as proficiency is gained. Individual must be able to use various lab equipment to prepare plant tissue samples per established SOPs.
Seeking the following skills:
• Able to understand and execute assignments by priority
• High-level of detail-orientation
• Able to complete tasks through multiple workflows
• Comfortable with a fast pace; high work-load
• Good communication skills; will ask questions when necessary
• Able to follow very detailed process instructions accurately
• Comfortable with electronic systems use
The seed and sample prep technician will be trained on and must be able to follow EPA GLP, USDA-APHIS, and/or other international regulations. Compliance with the required processes and regulations is paramount. Failure to do so can lead to termination and could also lead to violations and/or fines levied against the company.
Maintenance of GLP compliance via documentation for laboratory equipment will also be required. Individual must be able to document all sample handling activities in both electronic and manual systems. Individual must be able to perform repetitive tasks in a fast-paced, detail-oriented environment, and be able to communicate with sample owners, other team members, and analysts. Understanding of production plans, protocols, and relevant SOP''s for the care, handling, or preparation of seed or samples will also be required. Individual must be able to lift up to 50 pounds in various conditions.
• What top 3 things are you looking for on resumes of quality candidates? Detail orientation, ability to follow instructions exactly, good work ethic
#CBRose#
Send me a reminder to complete this application
Rose International is an Equal Opportunity Employer. All qualified applicants will receive consideration for employment without regard to race, color, religion, age, sex, sexual orientation, gender (expression or identity), national origin, arrest and conviction records, disability, veteran status or any other characteristic protected by law. Positions located in San Francisco and Los Angeles, California will be administered in accordance with their respective Fair Chance Ordinances.
Rose International has an official agreement (ID #132522), effective June 30, 2008, with the U.S. Department of Homeland Security, U.S. Citizenship and Immigration Services, Employment Verification Program (E-Verify).
(Posting required by OCGA 13/10-91.)