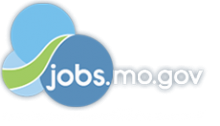 Job Information
SoutheastHEALTH

LPN Utilization Review Nurse

in

Cape Girardeau

,

Missouri
LPN Utilization Review Nurse
Nursing - Other Cape Girardeau, Missouri Case Management Full-Time
Apply
Description
Day ShiftThe Case Management LPN Utilization Review works as part of the Interdisciplinary Team to review medical necessity for all Southeast HEALTH hospital servicesBegin
Precertification

Reviews all commercial admissions to provide accurate and complete medical information to obtain authorization.

Documents all communication with payers in appropriate databases to ensure timely billing.

Reviews OR schedule in advance of procedures to ensure that all government and commercial payers that follow the CMS inpatient only list are in the correct status pre-op and check of authorization has been obtained if a commercial payer.

Admission Reviews

Conducts timely commercial payer reviews for medical necessity as determined by payers

Will work with attending physician to ensure a peer to peer is communicated when insurance company is denying the admission status to Southeast HEALTH.

Confers with admitting physicians if documentation does not support the level of care and provides coaching on accurate level of care and supporting documentation.

Uses MCG to screen for medical necessity of admission for both inpatient and outpatient observation levels of care. Uses physician documentation to support level of care (i.e. H&P, Progress notes) and the need for 2 midnights of hospital care.

Will facilitate external physician advisor and attending communication if needed.

Identifies and documents avoidable delays related to progression of care, delays in services, or patient flow issues.

Will work with the healthcare team to facilitate removal of barriers that are identified.

Will escalate any identified barriers through the utilization management committee for any medical necessity issues

Continued Stay Reviews

Reviews on a continued basis the need for medical services using Milliman Care Guidelines continued stay criteria.

Provides continued stay reviews with commercial payer as determined by payer requests.

Participates in daily huddles, IDR, and patient care conferences to help with intensity of service documentation and progression of care issues.

Will ensure that long stay certification is documented in the medical record for all Medicare patient by day 20 and helps to facilitate documentation if not present.

Documents any identified avoidable days to the progression of care.

Coaches and assist members of the medical staff to facilitate documentation that reflects severity of illness and intensity of service as part of the medical record.

Denials/Appeals

The LPN Utilization Review staff will work proactively with the healthcare team and facilitate peer-to-peer reviews with payers and provide documentation of communication

Will help to ensure the appropriate clinical information is provided for the appeal process for any medical necessity denial

Will assist with providing documentation to the QIO on patient discharge appeals

Will escalate any denials as needed to the Supervisor/Director of Case Management

Will help to ensure that all Medicare notification letters are provided to the patient in the appropriate timely manner (i.e. the MOON, Initial Important Message and Detailed Notice of Discharge).
Become
Graduate of a Practical nursing program with licensure as an (LPN) in the state of Missouri.

2-3 years of acute care experience in the hospital setting required.

Knowledge of commercially used evidence-based screening tools such as InterQual or Milliman Care Guidelines