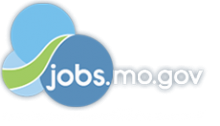 Job Information
SoutheastHEALTH

Environmental Safety Officer

in

Cape Girardeau

,

Missouri
Environmental Safety Officer
Non-Clinical Professional Cape Girardeau, Missouri Facilities Management Full-Time
Apply
Description
The Environmental Safety Officer is responsible to maintain a safe environment for SoutheastHEALTH operated facilities and properties in Cape Girardeau County and will have primary oversight of the facility-wide Environment of Care including the safety program. This person will direct others within the facility towards process improvements that will support the reduction in safety incidents. He/she will provide leadership and direction for safety assessments, coordinate the activities of the Environment of Care Committee, educate employees, consult with management and staff, and communicate effective safety strategies to others in the organization's Cape County facilities. The Environmental Safety Officer is primarily responsible for and has oversight in the development, implementation and evaluation of strategies, standards and programs related to achieving regulatory/accreditation compliance with the physical environment. The Environmental Safety Officer will also be responsible for construction project management and coordination in collaboration with the Director of Facilities and Construction, from the pre-construction phase to occupancy. He or she will be involved in options analysis, design preparation, budget estimating, value engineering, life cycle cost analysis and constructability analysis.
ESSENTIAL FUNCTIONS
• Chairs the Environment of Care (EOC) Committee and communicates activities and recommendations to the Director of Facilities and Construction.
• Ensures the EOC committee meets at least bimonthly or as frequently as necessary to address environment and quality-of- care issues.
• Participates in the periodic review and update of the EOC Plans, including Departmental Safety Plans, hospital-wide safety and risk management activities.
• Coordinates compliance with the Safe Medical Devices Act (SMDA) by preparing the annual SMDA User Facility Report and filing with the FDA.
• Maintains a master file of all Safety Data Sheets and distributes to departments as appropriate.
• Maintains a master file of fire extinguishers in service to include serial number, location and inspection reports in cooperation with the Security Department.
• Attend local and state emergency management meetings and maintains a positive working relationship with area law enforcement and disaster preparedness personnel.
• Confer with department heads, including the medical staff, as the need arises to investigate potential risk situations.
• Provide on-going educational sessions and assistance for relevant safety issues to all levels of staff as appropriate; seeks ways to promote safety awareness
This job description describes the general nature and level of work required by the position. It is not intended to be an all-inclusive list of qualifications, skills, duties, responsibilities or working conditions of the job. The job description is subject to change with or without notice, and Management reserves the right to add, modify or remove any qualification or duty. Nothing in this job description changes the existing at-will employment relationship between the Company and the employee occupying the position.
• Achieve compliance with institutional efforts to fulfill accreditation and regulatory requirements.
• Effectively oversees the activities of the hospital's environmental safety program in minimizing safety risks to patients, employees, guests and physicians.
• Provides strategic direction and leadership on EOC Compliance.
• Monitors compliance and training within The Joint Commission standards related to Environment of Care (EOC), Emergency Management (EM), and Life Safety (LS), known as the Physical Environment.
• Develops and monitors The Employee Safety Program to enhance the mission of the hospital.
• Oversees and manages ongoing process improvement for Safety and Security Management, Hazardous Materials/Waste Management, Fire Safety Management, Medical Equipment Management, and Utility Management.
• Provides direction and leadership to staff for the enforcement of rules and regulations as set forth by but not limited to: National Fire Protection Association (NFPA), Occupational Safety and Health Administration (OSHA), College of American Pathologists (CAP), Environmental Protection Agency (EPA).
• Maintains current certifications, testing, and inspections for Cape County facilities.
• Develops/plans and manages ongoing comprehensive risk assessments which consist of analyzing patient and employee incident reports, code deficiencies, strategies, and code compliance, and determines the needs of patients, visitors, staff and physicians to provide a safe healthcare environment.
• Serves as a resource to department staff, medical staff, volunteers and other departments; and contributes to ensuring quality patient care.
• Collaborates with appropriate staff to implement EOC Committee recommendations.
• Monitors the effectiveness of changes in safety plans, policies and procedures.
• Prepares quarterly reports using approved format for presentation to EOC Committee, Quality Council and other oversight committees.
• Exhibits skill in information management fundamentals.
• Applies basic statistical processes in data analysis.
• Develops reports containing data that allows for detection of patterns and trends for hazards.
• Identifies and analyzes care and environment issues in a timely manner; determines root causes and develops solutions to prevent and/or eliminate continuation of hazards.
• Integrates and coordinates all Environmental Safety activities utilizing standardized processes
• Ensures policies, procedures and activities are in place to comply with review and regulatory agencies.
• Integrates the department safety/health/risk management policies, procedures, and programs with city-wide efforts
• Resolves conflict in a fair and objective manner.
• Conducts Emergency preparedness related drills and participates on the Emergency Preparedness Committee and other related committees and in related activities as assigned.
• Conducts proper follow-through of accidents or safety related incidents
• Monitoring construction activities at the project site; duties also include making sure necessary ILSM and ICRA construction permits are in the company's possession.
• Conducts orientation for newly hired workers and engages in site inspections to evaluate subcontractor performance
Experience
Educatio n
• Any other duties as needed to drive to the Vision, fulfill the Mission, and abide by the Values of the organization
QUALIFICATIONS/REQUIREMENTS
To perform this job successfully, an individual must be able to perform each essential duty satisfactorily. The requirements listed below are representative of the knowledge, skill, and/or ability required. Reasonable accommodations may be made to enable individuals with disabilities to perform the essential functions.
Education
Associate's Degree Required
Bachelor's Degree Preferred
Work Experien ce
Minimum of 5 years Required
Additional Licenses and Certifications
Valid Driver License
Certified Healthcare Safety Professional or Certified Healthcare Environmental
Knowledge, Skills and Abilities
• Ability to define problems, collect data, establish facts and draw valid conclusions
• Ability to recognize on site risk factors and take appropriate action with firmness and tact
• Thorough knowledge of applicable governmental regulations (OSHA, EPA, NIOSH, AAMI, etc)
• Experience with education of adults, loss prevention programs, accident/hazard investigation, sanitation, CQI tools and micro computer programs
• Communicates verbally and in writing with patients, visitors, physicians and other hospital staff
• Oral and organizational skills to lead meetings and speak before groups of people
• Computer skills and the ability to adapt to various technology
• Demonstrated ability to work independently without close supervision