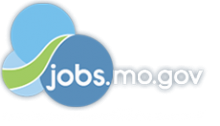 Job Information
SoutheastHEALTH

Clinical Informatics Specialist

in

Cape Girardeau

,

Missouri
Clinical Informatics Specialist
Clinical Professional
Cape Girardeau, Missouri
Clinical Informatics Full-Time
Apply
Description
Day ShiftThe Clinical Informatics Specialist is responsible for ensuring consistent use of clinical information technology in the patient care settings, inpatient or ambulatory and utilizing process analysis to implement and or optimize the adoption of workflow changes. The specialist is responsible for supporting end users in the features and functionalities of the clinical documentation systems and will work with the Hospital's and Physician Clinic's leadership to support the planned initiatives and goals. Facilitates and participates in the nursing and ancillary project teams associated with the development and/or implementation of clinical systemsBegin
System analysis:
Acts as change agent in the identification, development, planning, implementation, and value measurement of strategies to support and integrate quality patient care and professional practice.

Assesses, plans, designs, and implements and evaluates clinical workflows.

Researches, gathers, analyzes information and proposes solutions for documentation efficiencies.

Knowledgeable of existing user workflows. Participates in new/modification workflow requests.

Participates in workflow and support tool discovery prior to implementation.
Problem Identification and Resolution:
Evaluates the effectiveness of technologies and workflows that impact clinical users, including identification of hardware issues.

Monitors the clinical environment, technology, and infrastructure to support the prevention of medical errors and adverse reactions.

Participates with test scripts and testing clinical workflows as needed.
System Management:
Reports local issues as tickets when needed.

Reviews provider efficiency tools and performance data and facilitates improvement in the overall quality, completeness, and accuracy of medical record documentation through interaction with physicians, nursing staff, and IT.

Ensures clinical practices and corresponding policy/procedures follow compliance, Joint Commission requirements and other applicable regulations and standards.

Participates as a project leader and support, focusing on initiatives supporting clinical care services.
Training and Education:
Performs clinical training and reports training promoting safe, effective and efficient use of the electronic health record.

Provides at the elbow support.

Promote the proper use of the electronic health record to improve patient safety.

Provides education on decision support tools.

Performs clinical rounding in the inpatient and outpatient settings.

Continually assesses the education needs of end users. Plans and contributes to formal and informal education.

Serves as liaison for build teams and training representing clinical users. Liaison to operational departments.

Provides classroom training, one-on-one training, and end-user remediation for adult learners.

Assesses staff readiness and abilities in the use of applicable systems. Provides end-user systems support
Communication:
Participates in clinical and compliance committees as it relates to the electronic health record.

Collaborates with nursing leadership, medical staff office, and CMO, ancillary department leadership, as well as build and training counterparts to optimize electronic health record utilization.

Advocates for the electronic medical record
Become
Licensed nursing degree in the state of Missouri, either practical or registered nursing, or
degree in health care related field
Minimum 3 years clinical experience in acute care, home care, or physician practice setting

Prefer informatics experience

Must be computer literate / EMR preferred

Must be detail orientated and possess good communication skills, organizational skills, project management skills and problem solving skills

Must be able to multi-task, work independently, and be self-motivated

Must be able to read, write and speak English