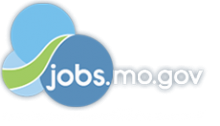 Job Information
SoutheastHEALTH

Certified Athletic Trainer

in

Cape Girardeau

,

Missouri
Certified Athletic Trainer
Service Cape Girardeau, Missouri Sports Medicine Outreach Full-Time
Apply
Description
Variable ShiftThe Certified Athletic Trainer provides medical coverage for athletic events and medical care in a clinic office settingBegin
Collaborate with Supervising Medical Physician (SMP) and performs duties in accordance with their orders

Record patient's medical history, medications, and review of medical systems in patient chart.

Perform and records patient's vital statistics

Prepare injections as ordered by provider

Collect tissue or other laboratory specimens, log the specimens, and prepare them for testing

Perform blood draw for PRP injections after completion of skill check off

Communicate treatment procedures, medications, nutrition, and physician instructions to patients

Assist providers during patient exams and treatments, handing them instruments or performing tasks such as dressing changes, suture removal, cast removal, and exam room set up

Assess and treat patient's injury or illness

Administer first aid, CPR, and rescue breathing when appropriate

Collaborate with emergency personnel in attendance at sporting events

Evaluate patient's readiness to return to activity, work, or sport

Applies protective or prophylactic equipment such as tape, bandages, or braces to body parts

Provide fracture care by applying splint or cast to body parts

Develop and annually evaluate facility's Emergency Action Plan (EAP)

Evaluate readiness to play following a diagnosed concussion or concussion-like symptoms

Instruct patients on wound care, home exercise programs, crutch training, medication compliance, exercise technique, pre-op and post-op care.

Communicate patient's progress and return to activity decisions to coaches, family member, team athletic trainer, team physician, and other treating personnel.

Demonstrate ability to lift/ transfer patients or treatment supply items without restriction

Administrative duties may include faxing, copying, answering phone calls, returning messages, and collecting patient ID and insurance information for registration.

Determine medical supply needs and place order on behalf of the school

Maintain inventory list of medical supplies

Properly dispose of medical supplies if out-of-date

Document patient information, evaluation, treatment plan, and progress notes in Electronic Medical Record (EMR)

Plan and implement comprehensive athletic injury and illness prevention programs

Perform and instruct preventative exercises, rehabilitation, and functional activities

Provide treatment to patients using modalities such as electrical stimulation, heat compress, and ultrasound

Present educational topics to enhance knowledge level of community members, patients, coaches, and patient's families

Mentor and supervise Southeast Missouri State University athletic training students

Participates in staff meetings

Perform other duties assigned by Practice Manager.

Perform job duties in such a way to meet the needs of different populations and age groups of

Perform duties along with NATA and State of Missouri guidelines.
Become
Graduate of a CAATE accredited Athletic Training Education Program

Certified and in good standing by the Board of Certification (BOC) for Athletic Trainers

State of Missouri Athletic Trainer License or Eligible

Preference given to applicants with athletic training experience and/or additional certifications, i.e. OTC, OPA, OA, CSCS

Current CPR certification

Ability to work day, evening, and weekend shifts

Must possess excellent communication skills and have a good healthful appearance that is representative of an employee of a hospital.