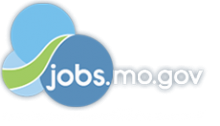 Job Information
SoutheastHEALTH

Central Sterile Tech I

in

Cape Girardeau

,

Missouri
Central Sterile Tech I
Service
Cape Girardeau, Missouri
Central Sterile Supply Full-Time
Apply
Description
Variable ShiftAssumes responsibility for the assurance that all surgical supplies, instruments and equipment are properly inventoried, decontaminated, assembled, inspected, packaged, sterilized, stored, distributed and tracked in a quality/timely manner throughout the hospital and associated practicesBegin
Identifies and uses appropriate methods and solutions to sort, disassemble, decontaminate, rinse and disinfect instruments and clinical equipment maintaining safety for self, others and the environment.

Consistently uses pick lists to correctly assemble, protect, wrap, containerize and/or peel package and label instruments; Identifies and inspects instruments for cleanliness and functionality.

Properly handles and stores sterile supplies, equipment and instrumentation.

Selects appropriate sterilization methods, is knowledgeable of and follows correct principles of sterilization and properly documents and verifies sterilization loads and biological tests to determine efficacy of the sterilization process. Records sterilization test results per regulatory guidelines.

Retrieves, disburses and tracks medical and surgical supplies and equipment to the customer in a quality/timely manner.

Knows, uses, maintains and operates the equipment specific to Central Sterile, i.e., steam, Sterrad and Steris V Pro sterilizers, mechanical washers, ultrasonic cleaners, heat sealers, OPA stations, and Medivators high level disinfectors. Performs quality control through routine testing and cleaning of sterilization equipment.

Knows and uses the processes involved in ordering, receiving, stocking, rotating, delivering and monitoring usage of surgical supplies. Communicates supply issues to appropriate personnel in a timely manner.

Completes assigned housekeeping duties and checklists.

Works proficiently without supervision and helps train new employees
Become
High school graduate or equivalent.

Experience preferred. Prior experience in medical or dental office helpful

Successful completion of hospital-conducted, on-the-job training.

Extreme attention to detail, excellent time management skills, and ability to work quickly and efficiently.

Self-motivated, able to work independently with little or no supervision.

Ability to work with and communicate with the adult population.

Basic computer knowledge.

Annual competencies; verbal and written communication skills.

Must be able to read, write and speak English.

Must be concise by phone and in person while maintaining excellent customer service.