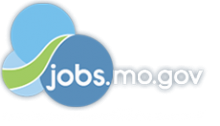 Job Information
SSM Health

Supply Chain Technician, Clinical

in

Bridgeton

,

Missouri
Divison:
-
PRIMARY RESPONSIBILITIES
Monitors levels of all inventoried supplies by conducting inventory checks for replenishment with a high standard of accuracy to support department operational requirements.

Promotes patient safety by maintaining supplies in a clean, well-organized environment. Tags and monitors short-dated products and removes and documents expired items.

Maintains accurate records to determine order status. Follows up on missed deliveries and backorders. Communicates with clinical staff and plans alternative options if needed products are unavailable.

Performs cycle counts and physical inventories to ensure stock levels are appropriate.

Communicates status on stock, non-stock, specialty order status within departments supported. Communicates any supply needs or concerns with management. Communicates backorder status or problems with supplies and equipment to appropriate personnel.

Participates in purchase requisition processing.

Assists in maintenance and care of major and minor equipment.

Cleans anesthesia equipment and prepares anesthesia rooms for turnover as needed. Assists anesthesia providers with various tasks and functions as applicable.

Assists with maintaining organizational contract compliance initiatives.

Performs other duties as assigned.
EDUCATIONEXPERIENCE
PHYSICAL REQUIREMENTS
Frequent lifting/carrying and pushing/pulling objects weighing 0-25 lbs.

Frequent sitting, standing, walking, reaching and repetitive foot/leg and hand/arm movements.

Frequent use of vision and depth perception for distances near (20 inches or less) and far (20 feet or more) and to identify and distinguish colors.

Frequent use of hearing and speech to share information through oral communication. Ability to hear alarms, malfunctioning machinery, etc.

Frequent keyboard use/data entry.

Occasional bending, stooping, kneeling, squatting, twisting and gripping.

Occasional lifting/carrying and pushing/pulling objects weighing 25-50 lbs.

Rare climbing.
SSM Health is committed to equal employment opportunity based on race, color, religion, national origin, gender, sexual orientation, gender identity, pregnancy, age, physical or mental disability, veteran status, and all other statuses protected by law.