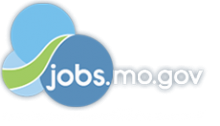 Job Information
SSM Health

RN - Telemetry Observation

in

Bridgeton

,

Missouri
Divison:
Overview
At SSM Health, we know the healing power of presence begins with compassionate employees like you.
As an Cardiac Tele - Observation RN, you've chosen a career where patients matter—a lot.
Our mission and values put the patient first and place you in a position to improve each day.
This unit is a very fast paced environment and is great for someone who has a passion for caring for cardiac patients.
Unit
Cardiac Tele Patients

Observation Patients that stay up to 18 hours (lots of daily admissions and discharges)

Not a very overwhelming heavy acute patient population

Hospital experts in IVs
Team
Friendly

Laid back

Most tenured team

Supportive/Family Feel
Manager
Open door and very supportive of staff

Laid back and not a micro manager

Advocate for her staff to continue education

Lets the unit have fun and have celebrations
Whether you have a passion for Cardiac or wanting to learn more about cardiac, this is a great opportunity to be part of an exceptional team.
PRIMARY RESPONSIBILITIES
Uses standards of medical-surgical nursing practice to increase the quality of care and quality of life for the patient, family, and significant other(s) by systematically evaluating the quality and effectiveness of nursing practice.

Establishes effective relationships and serves as an advocate with the patient, family, and significant other(s) to facilitate the development of the care plan unique to the patient's care needs.

Uses the nursing process to develop and implement the plan of care, collect assessment data for each patient, determine appropriate nursing diagnoses, identify expected patient outcomes, determine the plan of care, implement interventions, and evaluate patient outcomes.

Develops assessment and management strategies based on a consideration of the physical, functional, cultural, social, economic, developmental, spiritual, vocational, and leisure dimensions of human responses to actual and potential health problems.

Demonstrates knowledge of the impact of actual or potential illness and each patient's physical, functional, cultural, social, economic, developmental, spiritual, vocational, and leisure status.

Utilizes leadership skills by coordinating and collaborating with the patient, family, significant other(s), communities, and members of the inter-professional team in assessing needs, setting goals, planning interventions, providing care, and evaluating outcomes.

Utilizes effective communication to participate with the patient, family, significant other(s), and other health care providers in collaborative decision making that reflects the understanding that care should be culturally sensitive, ethical, legal, holistic, informed, compassionate, and humane, and within the boundaries of available economic resources.

Educates the patient, family, and significant other(s) about measures that promote, maintain, and restore health or promote comfort.

Fosters a healthy work environment within the practice setting and profession by serving as a mentor and role model for nursing colleagues, students, and others.

Applies the existing body of evidence-based practice and scientific knowledge in health care to medical-surgical nursing practice, ensuring that nursing care is delivered based on patient's age-specific needs and clinical needs as described in the department's Scope of Service.

Works in a constant state of alertness and safe manner.

May perform point of care testing according to policies and procedures.

Performs other duties as assigned.
EDUCATION
Graduate of accredited school of nursing
EXPERIENCE
PHYSICAL REQUIREMENTS
Constant use of speech to share information through oral communication.

Constant standing and walking.

Frequent lifting/carrying and pushing/pulling objects weighing 0-25 lbs.

Frequent sitting, reaching and keyboard use/data entry.

Frequent use of vision and depth perception for distances near (20 inches or less) and far (20 feet or more) and to identify and distinguish colors.

Frequent use of smell to detect/recognize odors.

Frequent use of hearing to receive oral communication, distinguish body sounds and/or hear alarms, malfunctioning machinery, etc.

Occasional lifting/carrying and pushing/pulling objects weighing 25-50 lbs.

Occasional lifting/moving of patients.

Occasional bending, stooping, kneeling, squatting, twisting, gripping and repetitive foot/leg and hand/arm movements.

Occasional driving.

Rare crawling and running.
SSM Health is committed to equal employment opportunity based on race, color, religion, national origin, gender, sexual orientation, gender identity, pregnancy, age, physical or mental disability, veteran status, and all other statuses protected by law.