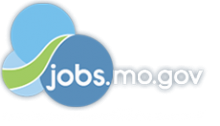 Job Information
SSM Health

RN - Surgical Oncology

in

Bridgeton

,

Missouri
Divison:
As a Registered Nurse, you will learn ways to adapt to care and adjust to different treatment plans for patients' evolving needs. As an advocate for each patient, you will be completing patient care, accurately identifying each patient through use of two patient ID methods, and using best judgement to determine patient needs. The work can be demanding as well as emotionally rewarding.
If the needs, wants, and goals of each patient matter to you… then we'd love to learn more! Please fill out your application today.
Office Hours range from 8:00AM-5:00PM Monday- Friday.
PRIMARY RESPONSIBILITIES
Implements and monitors patient care plans. Monitors, records and communicates patient condition as appropriate.

Serves as a primary coordinator of all disciplines for well-coordinated patient care.

Notes and carries out physician and nursing orders.

Assesses and coordinates patient's discharge planning needs with members of the healthcare team.

Applies the existing body of evidence-based practice and scientific knowledge in health care to nursing practice, ensuring that nursing care is delivered based on patient's age-specific needs and clinical needs as described in the department's Scope of Service.

As an SSM Health nurse, I will demonstrate the professional nursing standards defined in the professional practice model. Uses the ANA Code of Ethics for Nurses to guide his/her response to the current and evolving health and nursing needs of our patients and our patient populations.

Works in a constant state of alertness and safe manner.

Performs other duties as assigned.
EDUCATION
Graduate of accredited school of nursing
EXPERIENCE
PHYSICAL REQUIREMENTS
Constant use of speech to share information through oral communication.

Constant standing and walking.

Frequent lifting/carrying and pushing/pulling objects weighing 0-25 lbs.

Frequent sitting, reaching and keyboard use/data entry.

Frequent use of vision and depth perception for distances near (20 inches or less) and far (20 feet or more) and to identify and distinguish colors.

Frequent use of smell to detect/recognize odors.

Frequent use of hearing to receive oral communication, distinguish body sounds and/or hear alarms, malfunctioning machinery, etc.

Occasional lifting/carrying and pushing/pulling objects weighing 25-50 lbs.

Occasional lifting/moving of patients.

Occasional bending, stooping, kneeling, squatting, twisting, gripping and repetitive foot/leg and hand/arm movements.

Occasional driving.

Rare crawling and running.
SSM Health is committed to equal employment opportunity based on race, color, religion, national origin, gender, sexual orientation, gender identity, pregnancy, age, physical or mental disability, veteran status, and all other statuses protected by law.