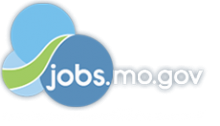 Job Information
SSM Health

RN-Behavioral Health Child/Adol

in

Bridgeton

,

Missouri
Divison:
At SSM Health, we know the healing power of presence begins with compassionate employees like you. As a Registered Nurse, you've chosen a career where patients matter—a lot.
Our mission and values put the patient first and place you in a position to improve each day.
The child and adolescent unit is an Inpatient Behavioral Health Unit, which has a welcoming team that welcomes both experienced and Graduate Nurses. Our nurses and care partners are known to work very well together, and we pride ourselves on our teamwork. Whether you are looking to build a solid foundation for the start of your career in nursing or you are looking for new opportunities, Behavioral health is a great start. You may know by now, you will encounter Behavioral Health patients in every area of nursing, and having the skill to effectively care for these patients is a skill you'll use for a lifetime!
Sign on bonus eligible up to 10,000!
PRIMARY RESPONSIBILITIES
Completes admitting and shift assessments on assigned patients including behaviors; accurately and within time-frame set in policy and procedures.

Utilizes critical thinking skills and judgement to analyze patient assessment data and notify physician of changes in condition.

Participates in the development, review and evaluation of multidisciplinary treatment plans as per policies and procedures.

Documents all nursing care given and adheres to nursing standards and ministry policies and procedures.

Consistently and accurately implements and records physicians orders.

Assesses and monitors patients and environment for safety within the unit.

Serves as a clinical resource and supervises care delivered by LPN's and techs.

Educates patients and families based on assessed needs and documents education provided in the Electronic Health Record.

Applies the existing body of evidence-based practice and scientific knowledge in health care to nursing practice, ensuring that nursing care is delivered based on patient's age-specific needs and clinical needs as described in the department's Scope of Service.

As an SSM Health nurse, I will demonstrate the professional nursing standards defined in the professional practice model. Uses the ANA Code of Ethics for Nurses to guide his/her response to the current and evolving health and nursing needs of our patients and our patient populations.

Performs other duties as assigned.
EDUCATION
Graduate of accredited school of nursing
EXPERIENCE
SSM Health is committed to equal employment opportunity based on race, color, religion, national origin, gender, sexual orientation, gender identity, pregnancy, age, physical or mental disability, veteran status, and all other statuses protected by law.