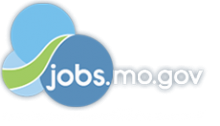 Select Medical

Registered Nurse-Days- (RN) Per Diem

in

Bridgeton

,

Missouri
SSM Health Rehabilitation Hospital in Bridgeton, MO is seeking a Per Diem Registered Nurse to join our amazing team!! Our hospital in Bridgeton is located on the DePaul Campus.
As the leading provider of comprehensive rehabilitation services in the St. Louis area, SSM Health Rehabilitation Hospital delivers the specialized care and advanced treatment that enables individuals with stroke, brain injury, spinal cord injury, neurological disorders, amputation, joint replacement and other orthopedic trauma, and general medical rehabilitation needs, to rebuild their lives.
We have been recognized by the St. Louis Post Dispatch as one of the "Top Workplaces" in St. Louis for 2015, 2016, 2017, and 2018!
*Eligible for reimbursement for achieving Certified Rehabilitation Registered Nurse
A Registered Professional Nurse provides direct patient care and functions as part of the Nursing Team. Uses the nursing process for systematically assessing, planning, implementing and evaluating patient care to maximize restoration and maintenance of the patient's physical, psychological, spiritual health and goals. Serves as an educator of patients, families and coworkers.
• Valid State RN License required.
• BSN or enrollment in BSN program preferred.
• Certified BLS required.
• Clinical experience preferred.
ID: 83002
Street 2: 12380 DePaul Drive
External Company Name: Select Medical
External Company URL: www.selectmedical.com
Street: SSM Rehab Hospital Bridgeton