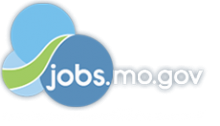 Job Information
Burrell Behavioral Health

School Based Clinician

in

Branson

,

Missouri
Looking to feed your desire to give to your community and support those who need a helping hand? Look no further! Not only is Burrell growing the amount of its resources, services, and facilities to assist as many communities as possible, it also provides plenty of opportunity for growth in your current field and the freedom to explore others. Our culture and our environment are unlike any other. We offer highly-competitive pay and a full range of top-notch full-time employee benefits such as:
Medical

Dental

Vision

Life Insurance

Paid Time Off

Short Term Disability

Long Term Disability

Retirement Plan

Tuition Reimbursement

Student Loan Reimbursement

Employee Assistance Program
Job Description:
Burrell Behavioral Health is seeking a School Based Clinician to work in collaboration with Branson/Forsyth/Hollister area public schools.
Burrell works collaboratively with area schools to provide a system of referral, treatment and follow up to mental health services for students who demonstrate risk of academic, behavioral and/or mental health difficulties as evidenced by poor school performance, discipline problems, law enforcement involvement, substance abuse, and/or family mobility or distress.
Responsibilities:
Will provide prevention, intervention and support services to identified students in order to decrease barriers to academic success.

Presents in public forums educational material to promote community understanding of mental health and to enhance community response to mental health problems.

Carries a regular caseload, the size and nature of which is to be established with supervisory staff.

Participates in emergency services in order to provide rapid aid in cases of emotional crisis.

Participates in and contributes to the various staff development activities of Burrell and the school district.

Is sensitive and responsible to management needs, such as data collection, program evaluation, development of grant applications, maintenance of various contracts for services, etc..
Qualifications:
Licensed Professional Counselor ; LPC

Licensed Clinical Social Worker; LCSW

Licensed Psychologist

PsyD/PhD (doctorate level)
*Candidate will need to have experience in family, individual and group therapy, as well as community education.
HP123
We are an Equal Opportunity and Affirmative Action Employer, and encourage applications from all qualified individuals without regard to race, color, religion, sex, gender identity, gender expression, sexual orientation, national origin, age, marital status, disability or veteran status, or to other non-work related factors.
Burrell is a Smoke and Tobacco Free Workplace.
Burrell Behavioral Health is the recognized leader in Community Mental Health. Founded in 1977, our network of providers, therapists, case managers, and direct support staff serve more than 45,000 clients across 25 counties in Missouri and Arkansas. We provide comprehensive care for behavioral health clients of all ages, helping them to improve their lives through our wide-ranging continuum of care.
"We believe that the conversation about behavioral health is paramount. There are few conversations facing our communities more critical than behavioral health. As the conversation evolves, Burrell is committed to being a leader in this post-stigma world."
-C.J. Davis, President & CEO, Burrell Behavioral Health