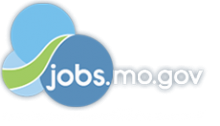 Phoenix Home Care

LPN or RN - $2500 Sign-On-Bonus!

in

Blue Springs

,

Missouri
POSITION DETAILS:
Location: We have several openings throughout Missouri* & Kansas.* We have offices in Springfield MO, Lebanon MO, Jefferson City MO, Columbia MO, KCMO, St. Louis, O'Fallon MO, Overland Park KS, Topeka KS and additional client openings throughout rural Missouri.

Shift Availabilities: Days, Evenings, Nights and Weekends (Full Time/Part Time/PRN)

Our Private Duty Positions Include: Children and Young Adults with specialized healthcare needs ranging from birth to sometimes 21 years old. – We serve children and young adults with specialized healthcare needs, each of our clients have some type of need that could include a vent, trach, feeding tube, etc.
TRAINING:
One-on-one training with a Registered Nurse (RN) in the client home

24 Hour Registered Nurse (RN) On Call

/No Pediatric Experience Required!/
· /Occasional Ports (RN license required)/
· /Assistance with Personal Care related to your client(s)/
THE BENEFITS:
· /Annual Stay Bonus for both full-time and part-time nurses/
· /Tiered Wage Options/
· /$2,500 Sign-On Bonus Available for 30-hour/week schedule (for a limited time only)/
· /Tuition Assistance Available for LPN Students still in nursing school/
· /Health Benefits including Dental, Medical, Vision and 401K options!/
· /Flexible Scheduling with Conservative Overtime/
· /PTO and Mileage Packages/
· /Dedicated One-on-One Care with Paid On-Going Training & 24/7 RN Support!/
· /Mileage Program/
· /Shift Differentials for Nights and Weekends/
· /Weekend Option Pay & Schedules Available (Benefits for Weekend Option to include holiday pay & mileage package only.)/
· /Holiday Pay/
· /Internal Awards and Recognition Program/
· /AAA Membership/
· /Verizon Phone Discount Available/
Submit your information online or call/text our Recruiting Team at 855-881-7442!
Phoenix Home Care is an Equal Opportunity Employer.