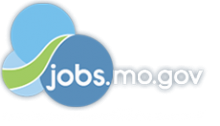 Job Information
HCA, Hospital Corporation of America

Phlebotomist

in

Belton

,

Missouri
_Full-time Nights 9pm-5:30am M-F_
Do you have the career opportunities as a Phlebotomist you want in your current role? We have an exciting opportunity for you to joinBelton Regional Medical Centera facility that is part of the nation's leading provider of healthcare services, HCA Healthcare.
At BRMC, we want to ensure your needs are met. We offer a variety of comprehensive medical, dental, and vision plans along with someunique benefitsincluding: o Paid Personal Leave o 401k (100% annual match – 3%-9% of pay based on years of service) o Identity Theft Protection discounts o Auto, Home, and Life Insurance options o Adoption Assistance o Employee Stock Purchase Program (ESPP) Our Mission and Values Our teams are a committed, caring group of colleagues. Do you want to work as a Phlebotomist where your passion for creating positive patient interactions are valued? If you are dedicated to caring for the well-being of others, this could be your nextopportunity. We want your knowledge and expertise!
Accurate phlebotomy work is essential to ensure patients get the right diagnoses and treatments. Phlebotomists must carefully identify patients, label bloodwork and appropriately fil out required paperwork. They must also understand what is required for each ordered blood test to ensure patients don't have to return for secondary blood draws and receive accurate results the first time. * * About this unit: The Laboratory Department is a well-respected lab where everyone works together like family. We thrive on teamwork, dedication, and honesty. We service all types of patients within the 48-bed hospital including ER (trauma/stroke), inpatient, and outpatient.
Responsibilities: * Under the supervision of the Section Manager and/or LST Coordinator performs phlebotomy procedures and transports laboratory specimens. * Draws blood from patients for analysis or other medical purposes. Assembles equipment, such as tourniquet, needles, and disposable containers for needles, blood collection tubes, gauze, cotton, and alcohol on work tray according to requirements for specified tests. * Verifies and records patient identity and converses with patient to explain procedures and allay fear of procedure. * Assists with clerical duties including data entry and report distribution.
High School Diploma or GED
Phlebotomy certification by ASCP and/or NCA highly desired
Six months phlebotomy experience preferred; phlebotomy experience in hospital laboratory highly desired

Attention to detail, ability to work with a low error rate, ability to verbally communicate effectively Since 1984, our mission has been to provide the citizens of southern Jackson County and northern Cass counties access to important health resources. To meet the growing medical needs of our community, we underwent a $39.2 Million Dollar renovation. Today, we offer a full range of inpatient and outpatient services, Supported by our excellent staff, advanced technology, and deep relationships within our community. BRMC is a 70 bed facility with over 300 staff members and over 260 physicians/./ / / HCA Healthcare has been continually named a/World's Most Ethical Company by Ethisphere/since 2010. In 2018, HCA Healthcare spent an estimated $3.3 billion in cost for the delivery of charitable care, uninsured discounts, and other uncompensated expenses.

If you are looking for an opportunity that provides satisfaction and personal growth, we encourage you to apply for ourPhlebotomistopening. We promptly review all applications. Highly qualified candidates will be contacted for interviews. Unlock the possibilities and apply today!

We are an equal opportunity employer and value diversity at our company. We do not discriminate on the basis of race, religion, color, national origin, gender, sexual orientation, age, marital status, veteran status, or disability status.
Job: *Laboratory
Title: Phlebotomist
Location: Missouri-Belton-Belton Regional Medical Center
Requisition ID: 09728-67667