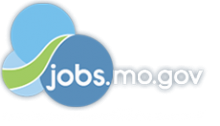 Job Information
HCA, Hospital Corporation of America

OR Tech

in

Belton

,

Missouri
Do you have the career opportunities as an OR Tech you want in your current role? We have an exciting opportunity for you to joinBelton Regional Medical Centera facility that is part of the nation's leading provider of healthcare services, HCA Healthcare.
At BRMC,we wantto ensure your needs are met. We offer a variety of comprehensive medical, dental, and vision plans along with some unique benefits including: * o Tuition Reimbursement/Assistance Programs
o Paid Personal Leave o 401k (100% annual match – 3%-9% of pay based on years of service) o Identity Theft Protection discounts o Auto, Home, and Life Insurance options o Adoption Assistance o Employee Stock Purchase Program (ESPP)
Great healthcare starts with compassion.
Our teams are a committed, caring group of colleagues. Do you want to work as an OR Tech where your passion for creating positive patient interactions are valued? If you are dedicated to caring for the well-being of others, this could be your next opportunity. We want your knowledge and expertise!
The OR Techs assist surgeons and other medical professionals in hospital operating rooms and similar environments. Chiefly, they prepare patients, rooms and equipment for pending surgical procedures. They also assist during those procedures as part of a team of operating room professionals.
*Responsibilities:*
Demonstrated knowledge of a wide range of surgical instruments.
Cleans and prepares rooms between procedures and after last case; restocks supplies, when necessary and organizes effectively for end of case clean up. Puts away all supplies and equipment at conclusion of shift.
Demonstrates compliance with the Department of Surgery Policy by always having the correct Preference Card / correct surgeon for all the supplies and equipment needed. Also responsible for updating the preference card if discrepancies are found every day and every case.
Ensures surgical suites are prepared prior to procedures with appropriate instrumentation.
Participate in OR suite turnovers, and expedite to follow cases. Sets up, scrubs, and prepares for procedures at least 15 minutes prior to scheduled time.
Accurately completes all sponge, sharp, and instrument counts. Demonstrates compliance with the current Count Policy and follows proper procedure in the event of incorrect count; reports all discrepancies to circulating nurse and surgeon and/or corrects immediately.
Other duties as assigned.
Demonstrates working knowledge of AIDET, utilizing with each patient interaction.

Regular, reliable attendance is required to ensure the highest level of patient care.

Follows hospital safety and quality standards and expectations, as it pertains to job performance and patient care.
Behavior demonstrates understanding and adherence to Belton Regional Medical Center's ICARE values:
o Perform all daily activities withINTEGRITY o ShowCOMPASSIONin all interactions o ALWAYSdeliver the highest level of patient care and customer satisfaction, every time o ExhibitRESPECTto self and others o Work to achieve the highest standards ofEXCELLENCE

High School Diploma required
BLS required within 30 days of hire
1-2 years' experience in a surgical environment preferred. Must be a graduate of an accredited school or technology program. Since 1984, our mission has been to provide the citizens of southern Jackson County and northern Cass counties access to important health resources. To meet the growing medical needs of our community, we underwent a $39.2 Million Dollar renovation. Today, we offer a full range of inpatient and outpatient services, Supported by our excellent staff, advanced technology, and deep relationships within our community. BRMC is a 70 bed facility with over 300 staff members and over 260 physicians.
HCA Healthcare has been continually named a/World's Most Ethical Company by Ethisphere/since 2010. In 2018, HCA Healthcare spent an estimated $3.3 billion in cost for the delivery of charitable care, uninsured discounts, and other uncompensated expenses.
If you are looking for an opportunity that provides satisfaction and personal growth, we encourage you to apply for our Environmental Services opening. We promptly review all applications. Highly qualified candidates will be contacted for interviews. Unlock the possibilities and apply today!
We are an equal opportunity employer and value diversity at our company. We do not discriminate on the basis of race, religion, color, national origin, gender, sexual orientation, age, marital status, veteran status, or disability status.
Job: *Clinical Techs - CV Cath Lab Surg Vasc & Central Sterile
Title: OR Tech
Location: Missouri-Belton-Belton Regional Medical Center
Requisition ID: 09728-68486