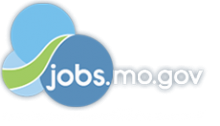 Job Information
Ensign-Bickford Aerospace and Defense

Sanitation - 2 openings - daytime shifts

in

Aurora

,

Missouri
Join Ensign-Bickford Industries, Inc. (EBI) and you'll be part of a team that leads science, innovation, and technology on different industry fronts. Working here will provide you with an exciting and motivating career full of development and growth opportunities throughout our businesses. We are a global company that prides itself on having passionate, diverse and dedicated employees who work together to achieve uncommon results.
This opportunity is located within our AFB International business, the global science and technology leader in pet food palatability. We develop and produce a full range of liquid and dry palatability enhancers using high-quality ingredients proven to optimize companion animal response and consumption. to learn more.
Job Description
Essential Duties and Responsibilities include the following. Duties, responsibilities and activities may change at any time with or without notice. May perform the duties below personally, or through subordinates.
Performs activities related to plant sanitation following proper procedures and schedules.

Maintains documentation for all cleaning and sanitation activities, including chemical concentrations, ATP swab data, follow-up cleaning to environmental swabbing.

Accounts for time associated with labor and supplies needed to perform tasks.

Follows all safety and GMP requirements associated with cleaning activities, wears required personal protective equipment as required, follows lockout/tag out, electrical safety and confined space procedures as required.

Ensures safe and proper use of tools and equipment; ensures tools are free of defects; maintains neat and orderly storage area of supplies; ensures proper storage/disposal of cleaning chemicals in accordance with OSHA, EPA and other regulatory agencies.

Maintains current knowledge of cleaning method and procedures.

Communicates/coordinates with other departments to ensure optimum, efficient utilization of downtime to properly sanitize production equipment/lines.

Performs other duties as assigned, including assisting other members of the sanitation team where needed.

Responsible for reporting and taking necessary action to prevent food safety issues from occurring.
Knowledge, Skills & Abilities To perform this job successfully, an individual should have the following knowledge, skills and abilities:
Ability to follow instructions and procedures related to tasks.

Knowledge of safety practices applicable to manufacturing environments and ability to follow designated safety procedures.

Ability to read and comprehend safety data sheets and hazard warnings associated with cleaning chemicals.

Ability to maintain accurate records relating to jobs as they are planned performed and completed. Skill to use electronic means for recording data.

Ability to carry out arduous tasks
Ensign-Bickford Industries, Inc. is a diversified company with businesses in a myriad of industries including Aerospace & Defense, Space Robotics, Life Sciences, and Pet Food Flavorings, with our headquarters located in Denver, CO. We have been called "The industry leader"​, "The people to follow"​, "The safety, quality and reliability experts"​. Our technologies allow us to be first to market with next-generation products for all of our focus markets. Our businesses include:
AFB International (http://www.ensign-bickfordind.com/subsidiaries/afb-international/)
Ensign-Bickford Aerospace & Defense Company
EnviroLogix Inc. (http://www.ensign-bickfordind.com/subsidiaries/envirologix-inc/)
Honeybee Robotics, Ltd.
Each of our companies, as varied as they are, have a great deal in common. Each is a leader in its field. Each ​shares a dedication to innovation, continuous improvement, a commitment to research and technological expertise and an unmatched level of services and support. The simple truth is: When you are a part of our team, you stand head and shoulders above the rest.
Ensign-Bickford Industries, Inc. is an Equal Opportunity Employer (EOE). Qualified applicants are considered for employment without regard to race, religion, color, sex, age, disability, sexual orientation, genetic information, national origin, or veteran status.